Change public opinion on Sharia law: Muslim board to community leaders
The board believes that the move will help in dissuading the government from seeking to pass the bill in its current form.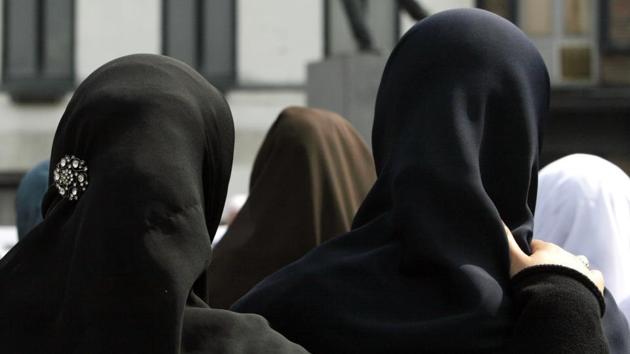 Updated on Jan 09, 2018 02:55 PM IST
As the Central government seeks to penalise Muslim men practising instant triple talaq — divorcing by uttering the word 'talaq' thrice at one go — the All India Muslim Personal Law Board (AIMPLB) wants community leaders to try and change the public perception of Sharia law as being detrimental to women.
At a consultative meeting in the city to discuss Muslim Women (Protection of Rights on Marriage) Bill, 2017, on Sunday, the board asked the community leaders to "open communication channels" to change opinion on issues related to Muslim personal law.
The board believes, the move will help in dissuading the government from seeking to pass the bill in its current form.
"The government's objective in introducing the bill is polarisation, not empowering Muslim women. Don't make this a Hindu-Muslim issue," said Maulana Khalilur Rahman Sajjad Naumani, a member of AIMPLB.
The board is also hoping to make instant triple talaq obsolete by preventing Muslim men from practising it. "A massive campaign is needed against instant triple talaq," said Maulana Naumani.
Members of the board also pushed for resolving matrimonial disputes through mediation, instead of approaching courts and police.
They advocated establishing and making use of counselling centres, helplines and darul qazas (Sharia courts) to resolve civil matters among Muslims.
The community leaders said that the triple talaq bill has many ambiguities that need to be removed. "In many cases, it's the women who want immediate end of a marriage through triple talaq," said Mubin Solkar, a city-based lawyer.
He also said that penalising husbands for triple talaq will jeopardise marriage.
While the triple talaq bill was passed in Lok Sabha, it couldn't get the approval of the Rajya Sabha, as the opposition insisted that the draft of the bill first be sent to a parliamentary committee for deliberation.
Close Story
Personalise your news feed. Follow trending topics