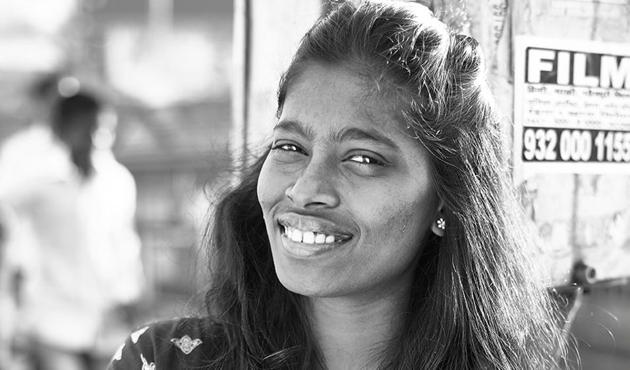 City of dreams: Mumbai's hope and grit shine through in this new book
Akanksha Foundation has documented journeys from hunger, anger and homelessness to hope.
Hindustan Times | By Krutika Behrawala
, Mumbai
UPDATED ON MAY 04, 2018 11:32 AM IST
A tour guide who grew up on a pavement near Haji Ali, a policeman who worked as a security guard to pay his way through college, a chartered accountant who earned his degree studying under streetlights.
Twenty-five such success stories are part of the new book, I Dream Like You: Stories We Walk Past (Rupa Publications). These are written by the alumni of The Akanksha Foundation, a non-profit with centres in Mumbai and Pune, which has been educating children from low-income communities for over two decades. "When the foundation turned 25 two years ago, I felt it was important to create an archive," says Saker Mistri, a speech pathologist and museum educator, who has edited the book. "Initially, we thought of compiling experiences of volunteers but instead, got the alumni to tell their stories since they had experienced it all. Their collective experiences also tell the story of the foundation."
Saker has been part of the foundation since its inception in 1991. Her daughter Shaheen started the first Akanksha Centre at a classroom offered by Holy Name High School in Colaba. She was 18, an undergraduate student at the St Xavier's College.
"Initially, we had only four volunteers. Every day, they would beg mothers in the slum communities to send their kids to the centre," says Saker. From 15 students, the foundation has grown to accommodate 7,000. For the past 11 years, some of the after-school centres have served as full-fledged schools. There are now 20 schools and 472 educators working at Akanksha facilities across Mumbai and Pune.
How did they select the stories? "We included themes of love, loneliness, fear and freedom," says Saker. "The stories also reveal how the alumni are giving back to society."
Sumeet Gade, 30, for instance, grew up in a slum with the nickname 'Sharabi ka bachcha (son of a drunkard)'. He has since founded a Dharavi-based non-profit, Pragati Holistic Development Trust, that hosts art and music activities for children with terminal illnesses.
"I lost my childhood and will never get it back. I don't wish the same for any other kid. I learnt the value of giving back from my time at Akanksha, and I want to do the same," he says.
TALES WITH A HAPPY ENDING
Meet four of the 25 people featured in I Dream Like You: Stories We Walk Past (Rupa Publications; available in bookstores and online)
Paying it forward
Seema Kamble, 30, had a tough childhood – moving from one slum to another, watching her home burn down and dealing with a father who drank heavily and then left for good when she was 8.
But she was determined to study. She was tutored at Akanksha and later, worked in its HR department, where she was exposed to the principles of integrated math, marketing and public relations. Accepted into the Welingkar institute's MBA programme, she chose to apply for the Teach for India (TFI) fellowship in 2010 instead, and spent two years helping Class 4 children learn to read.
Later, she became teacher and then principal at the English-medium municipal school at Masjid Bunder. She is now a project consultant with Maharashtra's principal secretary of education, working to develop 100 model schools across the state. "I'm involved in selecting the schools, planning the Marathi-medium curriculum with a strong focus on English and recruiting teachers. My biggest successes are the students I taught during the fellowship. They've grown up to be confident and caring citizens," she says.
Well-invested
The son of a streetside chaat vendor in Pune, Mahesh Londhe, 24, became the first person in his family to finish school, and went on graduate in Commerce and train as a chartered accountant, simultaneously. "I had a clear equation in mind: five years of hard work equals fifty years of enjoyment," he says.
Being the eldest of three siblings, Londhe wanted to be a role model for them. He studied 15 hours a day, often on the street in front of Fergusson College, where it was quieter than in the family's slum home. He now works as a corporate finance executive and is helping his family move into a flat.
"Akanksha played a huge role in motivating all three of us to make our own paths," he says. "The teachers encouraged creativity, offered career guidance and even financial help for my CA course."
His goal: to establish his independent CA practice. "I want to create my own world not only for monetary benefit but also personal growth. I will hire a team of professionals and pay them well," he says.
Art, theatre, films
Jyoti Reddy grew up in a tin-and-plastic shanty on a pavement in Mumbai. When that was demolished by the BMC, her family was allotted a flat in a Mankhurd slum area where street crime was rampant and it was considered unsafe for girls to be out after sundown.
"Growing up was challenging but it gave me the grit and determination to face life's problems head-on," says Reddy, 24, who studied at a municipal school and attended after-school sessions at an Akanksha centre, where she discovered photography, filmmaking, poetry and dance.
At 14, a year after her father died, she began supporting her family by working at a theatre box office and teaching at a playgroup. She also found time to intern with Teach for India.
A graduate in sociology and anthropology from St Xavier's College, Reddy is now a communications manager with an education magazine. She was also part of the research team for Arjun Rampal's film, Daddy.
She hates the term 'underprivileged'. "I am from low-income family but I'm privileged compared to many of my friends," she says.
From bad boy to cop and doting daddy
Sameer Sheikh grew up angry, under-achieving, fighting it out in Pune's infamous Patil Estate, where gang violence, drugs and alcohol are rampant.
The youngest of seven siblings born to a scrap collector and an electrician, he says his turning point was when he lashed out at a fellow student at the Akanksha Centre and saw his mother cry in shame and frustration when she was called in.
He started to focus on school, passed Class 10, got a job as a security guard to fund his BCom degree from Pune University. His dream was to be a policeman and have a "satisfying and respectful profession".
When he couldn't pass the police exams in his first attempt, he reapplied. He was inducted as a constable in 2014. He married Saleha, who is also on the police force, in 2016 and they now have a son.
"When I visit my old home in Patil Estate, the kids see me as a role model," says the 26-year-old, grinning. "I have started classes for young men and women, to help them prepare for the police exams. They can learn what I did - unless you achieve something positive, no one is going to respect you."
Close