In 10 years, just 18% of Rs2.19 lakh-crore BMC budget was spent on civic infra
Jan 13, 2017 12:06 AM IST
That translates to an average of jsut Rs4,026.7 crore a year for Mumbai's teeming population of 1.24 crore
Ever wondered why the condition of Mumbai's roads is poor, why rain floods the city every single year, and why roads are dotted with garbage even as Mumbai's civic body is distinguished as the country's richest? Here's why.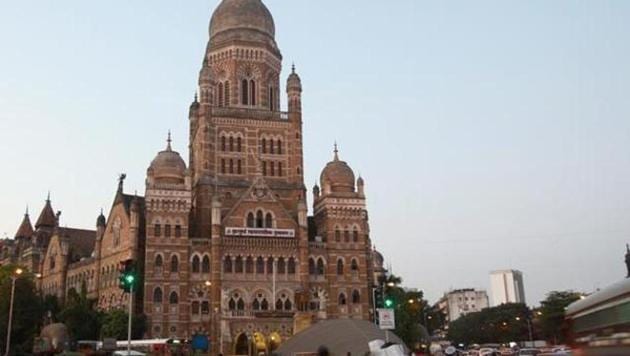 In ten years, the Brihanmumbai Municipal Corporation (BMC) allocated Rs2.19 lakh crore for the city, higher than the 10-year budget of some Indian states.
However, of the stellar figure, only 18.33%, or Rs40,267.26 crore, was actually spent on infrastructure creation in Mumbai over the past 10 years. Here's a breakdown of where the city's money goes.
An analysis of the BMC's budgets and actual spend from 2006-07 to 2015-16 shows that although the civic body projects towering budget estimates every year, what is actually used is 14- 32% lower than the shimmering estimates. For instance, while the total projections for 10 years amount to Rs2.19 lakh crore, the amount that the BMC actually spent over 10 years was 20.8% lower at Rs1.74 lakh crore. However, within this, a lion's share went in payment of interest on borrowings, salaries, pensions and other administrative expenses, known as the revenue expenditure, which ranged from 65.88-82.75% of the total expenditure over 10 years.
What actually went into infrastructure creation, operation and its maintenance, which is the capital expenditure, was just Rs40,267.26 crore, translating to an average of Rs4,026.7 crore a year for Mumbai's teeming population of 1.24 crore.
The amount is woefully inadequate, considering the infrastructure and number of assets the BMC has to maintain and enhance — roads, solid waste management and dumping grounds, transport, storm water drains, pumping stations, water supply network, hospitals and dispensaries, fire brigade, disaster management and so on.
Capital expenditure refers to the money spent on acquiring, creating, upgrading and maintaining physical assets, and is the parameter to look out for to gauge the expenses on infrastructure. The amount spent on salaries, pensions, administrative expenses, interest and so on is termed as revenue expenditure, which is more or less the fixed outgoing of any entity.
Abhay Pethe, professor of economics at Mumbai University, said, "This is very typical of any government body. The bureaucracy that allows for work orders and expenditure is at times very conservative. They prefer erring on the side of not doing anything rather than risk taking the blame for wasteful expenditure. On the other hand, the budgets look bulky because they are pushed up owing to political pressure to give an impression that more is being done."
Pethe said a huge organisation like the BMC cannot do away with high revenue expenditure because it has to cater to the salaries and pensions of its 1.1 lakh employees, and service its borrowings.
"The civic body overestimates its capital expenditure because that it what makes it seem like the BMC is focusing more than it actually is on improving infrastructure," Pethe said.
The capital expenditure that the BMC actually incurred over 10 years is less than half of the Rs84,899.3 crore it estimated to spend.
For every year over the past 10 years, the BMC's capital expenditure estimates have been way off the mark, although they have been tempered down slightly since 2011-12. Prior to 2011, the civic body set aside an average of 45% of the budget for capital expenditure, even touching 51.2% in 2008-09. Over the past five years, the civic body has lowered the capital expenditure share in its budget estimates to an average of about 35% of the total budget.
The actual share of the capital expenditure in the total expenditure, however, has been even lower at an average of 24%. In 2015-16, it dipped to a dismal 19%.
Municipal commissioner Ajoy Mehta blamed the poor capital expenditure on various hurdles and complexities of working in a city like Mumbai, and the delay caused by external factors is mainly responsible for the BMC's poor spend on infrastructure rather than the civic body's capacity.
"Take road works as an example. When we have to dig a road, we know there are probably three utility lines under it that will have to be touched, and we apply for permission from the particular agencies that manage/own the utility lines. But when we actually start digging, we find there are two more lines that were previously unforeseen, and have to spend time in getting permissions from more agencies," Mehta said.
Likewise, the municipal commissioner said in 2016-17 the BMC set aside Rs1,000 crore for the ambitious coastal freeway from Nariman Point to the western suburbs, hoping to start construction this year. "But now most of that amount is likely to remain unused because we still don't have an environment clearance. Similarly, in our capital expenditure estimates for solid waste management, we set aside funds to close the Mulund dumping ground and waste-to-energy conversion at Deonar dumping ground. We floated tenders, but didn't get a single response," Mehta said.
However, he admitted even within the actual capital expenditure, it is the "crying baby that gets the most attention," and more money is spent on solving the immediate problems at hand at every ward level, rather than on long-term infrastructure creation. "The budget should be ideally closely aligned with the Development Plan, so that everything that is envisaged for the city for the next 20 years is implemented. We are moving towards that direction," he said.
Among the BMC's major responsibilities, the pace of capital expenditure has been poorest in the solid waste management and transport sector over 10 years. The civic body set aside R 3,164.3 crore over 10 years for capital expenditure in this sector, about 74% of which remained unused.
Even as the average waste Mumbai produces increased to and touched 9,400 tonnes a day, saturating two out of three dumping grounds in the city, over 10 years, the BMC spent just Rs823.09 crore on solid waste management and transport.
The civic body's record in capital expenditure on the health and water and sewerage sectors is also poor with 59% of the estimated capital expenditure on the former and 45% on the latter remaining unspent. Effectively, over 10 years, the civic body spent Rs2,130.82 crore of the Rs5,185.41 crore capital expenditure set aside for health infrastructure, comprising primary, secondary, tertiary care and peripheral hospitals, maternity homes, dispensaries and so on.
In the country's financial capital, which still does not have round-the-clock water supply, while Rs26,593.8 crore was set aside to maintain and boost the city's water supply and sewerage capacity over 10 years, only Rs14,649.19 crore was actually spent.
The capital expenditure on roads, traffic operation and bridges, and storm water drains was a shade better in terms of the percentage of actual spend to estimated spend.
The BMC, which looks after about 2,000km of the city's roads, 11 flyovers, 47 rail overbridges, 104 bridges, 68 foot overbridges, and 28 pedestrian subways, made a capital expenditure of Rs10,649.84 crore on these assets over 10 years. This is about 63% of the total estimated capital spend on the sector of Rs16,923.08 crore over 10 years.
Similarly, on storm water drains, which after the July 2005 deluge, was looked at as a sector in urgent need of infrastructure investment, the civic body incurred a capital expenditure of Rs6,983.9 crore since 2006-07, 64.4% of the estimated Rs10,839.53 crore.
Read more:
Mumbai civic body polls on February 21