Indrani Mukerjea smuggled anti-depressants inside Mumbai's Byculla jail, says prison report
Hindustan Times |
, Mumbai
Megha Sood
May 31, 2018 12:34 PM IST
Mukerjea procured the anxiety drug when she was outside the jail and smuggled it in, says report, which is ambiguous on how she took it inside.
Indrani Mukerjea, arrested in connection with the murder of her daughter Sheena Bora, smuggled anti-depressants inside Byculla jail and consumed them on jail premises, according to a report from the jail authorities that looked into her drug overdose. The report will now be submitted to the state government.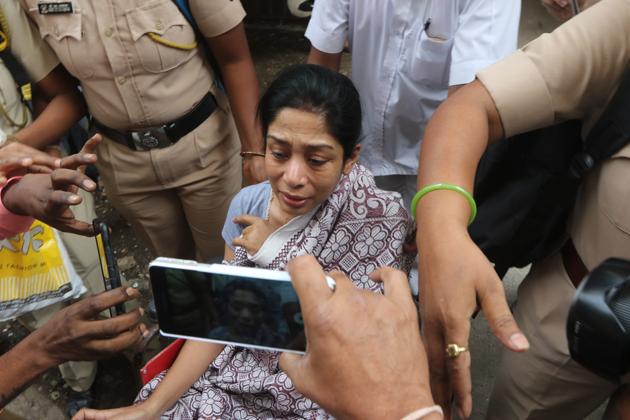 Mukerjea, 46, was taken to a court on the morning of May 6 for her hearing and was brought back to jail at 5.30pm. She was found unconscious around 11.15pm, hours after taking her regular medicines given by jail authorities. According to a jail official, they arrived at the conclusion as there was a five-hour gap between the time when Mukerjea consumed her pills and fell unconscious.
According to the jail authorities, Mukerjea procured the anxiety drug, Benzodiazepine, when she was outside the jail and managed to smuggle it in, despite being frisked while entering the premises. The report, however, like the previous one, is ambiguous on how Mukerjea got the pills inside.
Bipin Bihari, director general (law and order and prisons) has sought a probe by a separate agency to find out how Mukerjea got the pills. "I have asked the additional director general of police (prisons) to submit a report to the state government," said Bihari.
Jail authorities had earlier recorded the statements of 30 people, including her husband Peter Mukerjea and former husband Sanjeev Khanna whom she met in the court that day.
The report stated that Mukerjea had shared a pizza and paratha ordered by Khanna and Mukerjea, but nobody saw her consume the pills. "If the pills were mixed in the eatables, the others would have also been affected," said an officer.
Officers said it was clear that Mukerjea did not get the pills in jail, as the inventory of medicines was intact and none of the medicines were found missing. Moreover, the drug was not prescribed by the jail doctor and jail authorities. "Entries were made daily specifying the date and time, name of the medicine and the quantity of the medicine given to Mukerjea," said a prison official.