Maharashtra government wants CBI to probe pesticide-related farmers deaths
Hindustan Times |
, Nagpur
Pradip Kumar Maitra
Nov 03, 2017 09:43 AM IST
The BJP-led government has approached the Centre to launch a CBI probe into the deaths in Vidarbha
The Fadnavis government on Thursday urged the Centre to launch a Central Bureau of Investigation (CBI) probe into farmer deaths owing to pesticide poisoning in Vidarbha.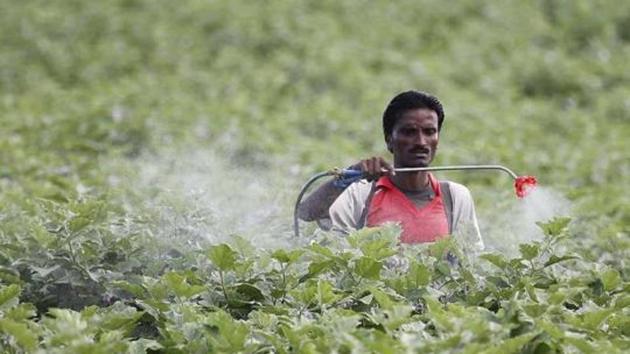 At least 50 farmers have died because of suspected pesticide poisoning since August. A majority of deaths were reported from Yavatmal, a major cotton-growing district that has often been in the news for farmer suicides.
More than 1,000 farmers have been affected by pesticide inhalation, showing symptoms such as respiratory problems, blurred vision, nausea, skin rashes, headaches and dizziness, and are still recovering at the government-run medical college and hospital at Yavatmal. Some have lost their sight, while others are still in the intensive care unit (ICU).
Following the spate of deaths, the Central Institute of Cotton Research (CISR) conducted a detailed study and has submitted a report to the state government. According to the report, herbicide-tolerant genes were found in the BT Cotton seeds of five branded companies. These genes are not permissible under the provisions of Environment Protection Act 1986. An FIR has been registered against the companies.
It was found that these type of seeds are also being produced in other states, which has prompted the state to approach the Centre for a CBI investigation.
Before recommending the CBI probe, the Maharashtra government had constituted a seven-member Special Investigation Team (SIT) to inquire into the deaths, and was given three weeks time to submit a report. Though pesticide-related cases and deaths were reported in other districts too, the SIT was asked to inquire into cases in Yavatmal district only.