Navi Mumbai airport: 700 affected villagers accept Cidco incentive, agree to move out early
Cidco has reiterated that it will not extend the deadlines set for acceptance of the scheme; 700 sign up before end of first deadline of Mar 31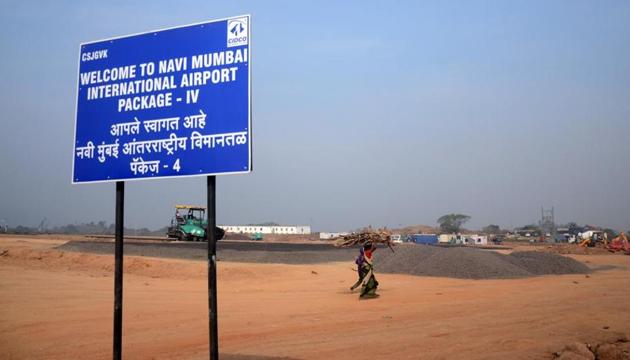 Updated on Mar 29, 2018 04:54 PM IST
Hindustan Times |
, Navi Mumbai
G. Mohiuddin Jeddy
Around 700 people (project affected persons, or PAPs) who will be affected by the Navi Mumbai airport project have accepted Cidco's incentive offer, as the first of the three deadlines expires on March 31.
Cidco has reiterated that it will not extend the deadlines set for acceptance of the scheme, which was announced for quick resettlement.
The rehabilitation and resettlement scheme was announced on October 1, 2017. To speed up the process, on January 27, Cidco came up with an incentive offer, to accept which the deadline was March 31.
More than 3,000 PAPs live in the 10 villages that fall in the core Navi Mumbai airport project zone, which will house the airport building, hangars, airstrip, among other facilities. These villages include Chinchpada, Kolhi, Kopar, Owle, Varche Owle, Pargaon-Dungi, Ulwe, Targhar, Kombadbhuje and Waghivli Vada. From these areas, villagers are to be resettled in Wadghar, Wahal and Kunde Wahal areas.
Mohan Ninawe, senior public relations officer, Cidco, said: "As the first deadline approaches, we have been getting excellent response from PAPs. The number of people accepting the package has been rising on a daily basis."
Ninawe said villagers, particularly from Chinchpada, Waghivli and Kopar villages, have shifted out. So far, 60 vacated houses in these areas have been demolished. "The houses of all 700 PAPs who have accepted the offer are expected to be demolished by May," he added.
Cidco is confident that majority of the PAPs will take up the offer. "Those who are unable to do so for some reason will do it in the second phase. Of course, the incentive will be lower then," Ninawe said, claiming that Cidco has accepted all the demands of the PAPs. "As per the state government's instructions, no extension can be given to any phase. So, only those who accept the offer by March 31 will be eligible for the incentive offer of Rs500 per sq ft. Those who accept the offer later will be eligible for lower incentive, as stated."
Though March 29, 30 and 31 are public holidays, Cidco offices will remain open so that applications of PAPs can be accepted.
Mahendra Patil, president of Navi Mumbai Airport Shetkari Sangharsh Samiti, said more people are likely to accept the incentive offer as there's little choice. "The airport land-filling work has made life difficult for them and they cannot stay in their homes. But there is still fear that Cidco will not keep its word," he said. "There are also issues that must be addressed, concerning temple construction, increased shifting cost and availability of alternative temporary accommodation till houses in the designated areas are ready."
Close Story
Personalise your news feed. Follow trending topics