Railways to help build homes for slum dwellers on its land in Mumbai
Updated on May 20, 2017 02:43 PM IST
The decks may soon be cleared for the rehabilitation of around 12 lakh slum dwellers living on 78 hectares belonging to the Indian Railways.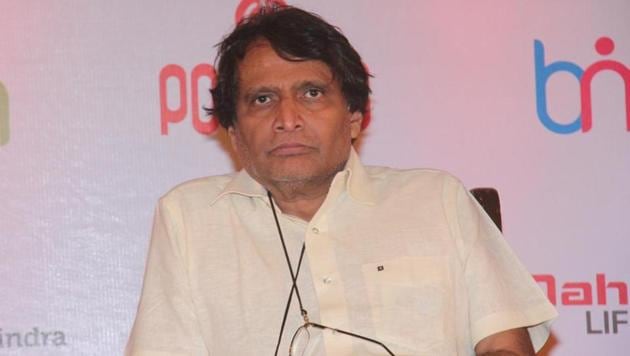 The decks may soon be cleared for the rehabilitation of around 12 lakh slum dwellers living on 78 hectares belonging to the Indian Railways. Railway minister Suresh Prabhu approved the plan of a joint venture to rehabilitate the people on the same land.
According to an agreement, the in-situ rehabilitation will be done by the Slum Rehabilitation Authority (SRA) of the State government in a joint venture with the railways. According to a source, the Railways will ensure that ample land required for the ongoing plan and future expansion is cleared before the rehabilitation plan was chalked out.
Around 12 lakh people live in slums spread over 37.25 hectares owned by the Central Railway and 41.2 hectares of the Western Railway in the city. "The rehabilitation of slum dwellers around the international airport on the land of the Airport Authority of India was done through a joint venture. The rehabilitation on railway land will also be undertaken in a similar fashion. The state government has been asked to submit a detailed proposal for approval by the railway board," an official present in the meeting said.
The chief minister's office later tweeted, "Decision taken in this meeting for rehabilitation of slum dwellers on the Railway land by setting up of JV by GoM and @RailMinIndia! State housing dept and @RailMinIndia to come together. SRA scheme to be made applicable to help 12 lakh slum dwellers of Mumbai (sic)."
The Bharatiya Janata Party's (BJP) Mumbai chief Ashish Shelar said that his party has been pursuing the plan for rehabilitation for the past two years. "As the slums are on the central government land, they cannot be rehabilitated under the SRA scheme of the state government. We have been demanding their rehabilitation as part of the BJP government's policy of 'housing for all'. We also had met Prabhu twice in his Delhi office to push for the demand," he said.
The decision was taken during a meeting between chief minister Devendra Fadnavis, Prabhu and top officials from the Indian Railways and state government on Tuesday at the CM's official residence. BJP's other legislators Atul Bhatkhalkar, Manisha Chaudhari and leaders too were present for the meeting
Meanwhile, the state government and Railway ministry resolved to expedite ongoing railway projects worth Rs 1.36 crore. The state government assured to make the land available by evicting encroachers, rehabilitating tenants and acquiring the lands at the earliest. Railway authorities were directed to speed up the ongoing projects.
The railways also took up the issue of delayed land acquisition for the ongoing projects of new lines between Ahmednagar-Beed-Parli and Wardha-Nanded-Gadchiroli. While participating in the meeting through video conferencing, collectors of the respective districts have assured the government to complet the acquisition latest by July 2017.
Read
Check train delays or face action, Railway minister Suresh Prabhu warns officials