Sonu Nigam's comment: Asked about noise pollution, Maharashtra cops go silent
Last month, the HC slammed the state for failing to effectively implement its directions on following the Noise Pollution Rules, 2000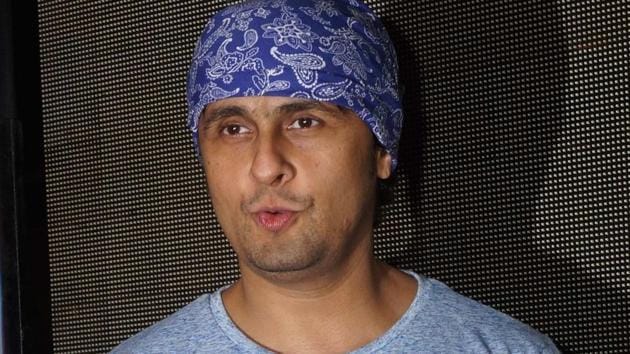 Updated on May 24, 2017 09:49 AM IST
Manish K Pathak and Kanchan Chaudhari
Singer Sonu Nigam's rant on the use of loudspeakers for azaan in mosques has put the spotlight back on noise pollution. While many question if Twitter is the right forum to raise the issue, complaining to the Maharashtra police too doesn't help much.
The Maharashtra police has on several occasions been pulled up in the Bombay high court over its poor track record in curbing noise pollution.
When Hindustan Times called up Satish Mathur, director general of police (Maharashtra), about the issue, he avoided commenting on it. "I have to check if any complaint has been filed [on the tweet] and if any action has been taken. The commissioner of state intelligence will be able to elaborate on it ," he said.
Mumbai police spokesperson Ashok Dudhe was unavailable for comment.
Last month, the HC slammed the state for failing to effectively implement its directions on following the Noise Pollution Rules, 2000.
In August 2016, the high court had given directions to ensure the noise pollution rules are not flouted.
During a hearing last month on a public interest litigation filed by Thane-based activist Dr Mahesh Bedekar, complaining about the lack of compliance of rules and regulations during festivals such as Ganeshotsav, Navratri and dahi handi and lack of action by the authorities, the HC was irked to note that although adequate decibel meters have been supplied to every police station across Maharashtra, the device was hardly used in major cities to look into complaints of noise pollution.
Of the 2,218 complaints received from Mumbai, Thane, Pune, Nagpur, Nashik, Solapur, Aurangabad and Kolhapur for January and February 2017, only 1,321 complaints were addressed using decibel meters.
The court noted that without using decibel meters, in almost half the complaints, the police had found "no substance" in 2,035 complaints of violation of noise norms.
Although offences were registered on the basis of 101 complaints, loudspeakers or other sound amplifiers were seized in none of the cases.
"Immediate relief [for citizens] is to stop it," said the HC bench .
Close Story
Personalise your news feed. Follow trending topics