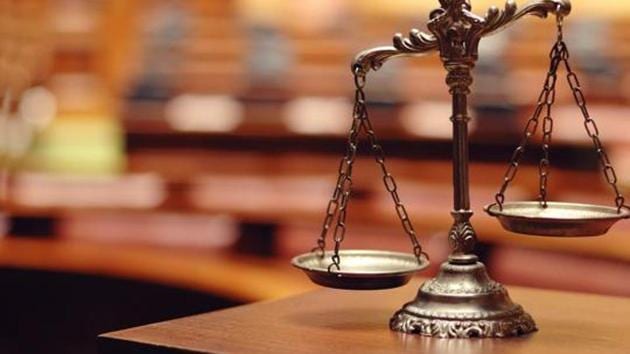 Students cry foul as Bar Council calls evening law courses 'illegal' Musab Qazi
PUBLISHED ON DEC 23, 2016 11:45 PM IST
Law students from the city are disappointed by the Bar Council of India's (BCI) decision to reinforce a 2008 rule, which requires law courses to be run only during the day.
The BCI's Legal Education Rules require law colleges to conduct classes between 8am and 7pm for at least five hours a day.
Earlier this month, BCI — the apex regulatory body for legal education in the country — declared that evening classes run by a few law colleges were violating the rule. It also said that students who pursue evening courses are not entitled to pursue a law career. The rules are aimed at bringing more 'seriousness' to law courses, which are often perceived as a 'last resort' by those pursuing higher education
Till recently, three colleges in the city and suburbs — Ambedkar College in Wadala, Jitendra Chauhan College in Vile Parle and Thane Law College — offered evening courses to around 2,700 students. Following the BCI directive,the Thane Law College has rescheduled its classes, which are now held in the afternoon.
The BCI's latest mandate, which comes months after the body insisted on an age-limit for admissions, is yet another blow to those who pursue law on the side.Working students say that evening classes allow them to pursue law without sacrificing their day job. Sampada Channa, a student at Ambedkar College, said she works at a diagnostic laboratory in Sion during the day. "The BCI rule has no meaning. If implemented, I won't be able to attend classes. The BCI should allow us to practice law as we have put in lot of effort to get this far," she said.
Others said the apex body should have enforced the rule in a gradual manner. "Mumbaiites lead a hectic life. Now, students will have to quit either their job or the course. The BCI should have given concessions to colleges in the city," said Sachin Pawar, president, student law council, a city-based student group.
A professor from Thane Law College welcomed the directive and said the move would help enhance the quality of legal education in the city. He however pointed out that the majority of teachers in law colleges are practicing advocates, and they may not be able to teach during the day. "The BCI should have consulted colleges and universities before issuing the circular. The students should have been intimated before the academic year," he said.
Read
Bar Council to seek sweeping changes to law regulating advocates
State relaxes age limit for law aspirants, Bar Council doesn't
Bar Council complains to PM against legal sector liberalisation
Close