Hockey World Cup 2018: Sardar Singh misses playing for India, hopes for podium finish
Updated on Nov 27, 2018 07:56 PM IST
The pivot of the Indian team till not long ago, the recipient of Rajiv Gandhi Khel Ratna and Padma Shri, surprisingly announced his retirement a week after India returned from the Jakarta Asian Games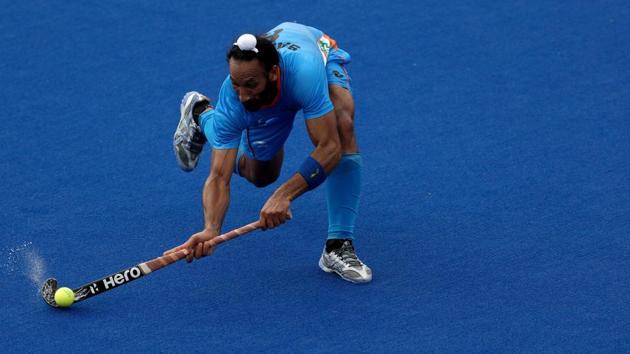 With the Hockey World Cup to kick off here on Wednesday with much fanfare, ace midfielder Sardar Singh, the game's biggest name in India in recent years who had announced his retirement two-and-half months ago, now feels he should have waited before calling it a day.
"Initially, I enjoyed my retirement. There was no pressure of getting up early in the morning for training or spending hours on the turf or in the gym. But for the last two days, the emotions attached with donning the national jersey has left me wondering whether I took the right decision," says Sardar Singh. "With the World Cup being hosted in India and everyone around me talking about the event, I find it really hard not being part of this global event. At times emotions take control over your mind and you ignore the reality. I think I am going through the same phase."
The pivot of the Indian team till not long ago, the recipient of Rajiv Gandhi Khel Ratna and Padma Shri, surprisingly announced his retirement a week after India returned from the Jakarta Asian Games, where they won bronze. With India having failed to defend their title, he had feared he might not figure in the scheme of things for India in the future.
ALSO READ: Problem areas of Indian hockey team ahead of World Cup
"After being dropped for the Commonwealth Games, when I made a comeback for the Champions trophy and Asian Games, I never imagined I would not be part of the World Cup. I never thought I would be watching the event on TV at home or from the spectators gallery," Sardar says.
"I played for India for almost 12 years; I think this is the best time when we can have a podium finish. I was part of the team in the last four-five years that has seen tremendous growth in the standards of Indian hockey. To be honest, I will miss not being part of the squad. But we have to move with time and accept reality. My best wishes are with the team. I hope their performance takes Indian hockey to heights where I couldn't take."
Personalise your news feed. Follow trending topics