Bird hunters turn foes as man open fires at friend in Pune
The incident took place at Nanded phata. According to police officials, Bharat Wagh opened fired with the motive of killing Ronit Rathod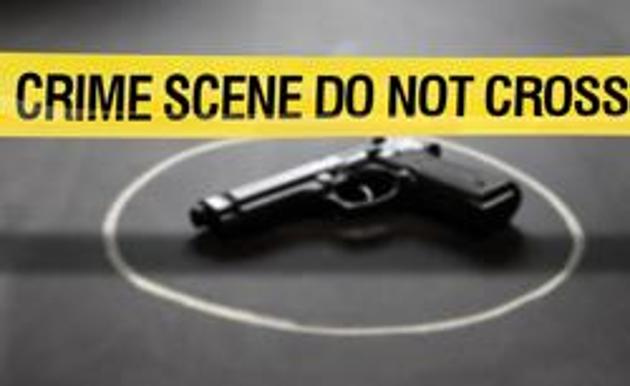 Updated on Mar 15, 2019 02:34 PM IST
A petty dispute over firing of an air gun led a 27-year-old man to open fire at his friend from a close range in Nanded Phata on Wednesday.
According to the Sinhagad police, the two friends, identified as Ronit Devidas Rathod (25) and Bharat Wagh (27), bought an air gun as Wagh is interested in bird hunting.
At 11.30 pm on Wednesday, when Rathod was sleeping, Wagh took out the air gun and inserted pellets into it.
Wagh, then, fired shots in the air which disturbed Rathod who came out and questioned Wagh as to why he was using the air gun at night.
This argument enraged Wagh, who, then, opened fire at Rathod with the same air gun. A pellet was lodged in Rathod's stomach, who suffered a two cm wound, police officials said.
According to police officials, Wagh opened fired with the motive of killing Rathod.
Police inspector Duryodhan Pawar, incharge of Sinhagad police station, who is the investigating officer in the case, said that Wagh has been booked under Section 307 (attempt to murder) of the Indian Penal Code (IPC).
"Wagh opened fire at Rathod over a petty issue and there seems to be another factor (like jealously) which might have come into play in the entire episode. Ronit had to undergo a stomach surgery for removing the pellet. We have booked Wagh in an attempt to murder case," he said.
Previous cases
On December 22, 2018, the Wakad police arrested a person who assaulted the woman after taking nude photos of her at the gunpoint (of an air gun). The accused got acquainted with the victim through a family friend and flaunted his alleged association with DY Patil and a Ganpati mandal. The accused had also claimed to be working for many eminent businessmen in the city and said that he was extensively networked (having major connections).
In January 2016, Parag Ingale, a 15-year-old National Cadet Corps (NCC) student, who had received a bullet injury on his head succumbed to injuries while undergoing treatment at the Command Hospital. Ingale had been struggling for his life after he had received a bullet injury on his head. Ingale, was a Class 8 student of the Loyola High School in Pashan and was injured when a bullet fired by an instructor at the National Cadet Corps (NCC) training camp got struck in his forehead on February 1, 2013.
Close Story