Cases of carpal tunnel syndrome are on the rise, have doubled in last five years, say doctors
Excessive usage of smart phones and laptops is the reason for rise in cases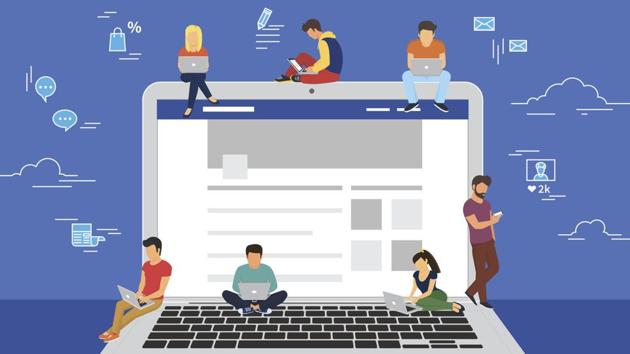 Updated on Nov 16, 2018 03:49 PM IST
Hindustan Times, Pune |
Nozia Sayyed
Cases of carpal tunnel syndrome (CTS) are on rise and have doubled in the last five years, claim doctors. Reason—excessive usage of smart phones and laptops. CTS is a medical condition which is caused due to compression of the median nerve in the wrist and the symptoms include pain, numbness, tingling in fingers and twitching (involuntary) as well.
Giving details about the same, city doctors claimed that, earlier the trend was seen mostly in older age group but now it is shifting in younger population as well. "We saw complaints coming from people above 40 years of age but now it is mainly seen in a population between 20 and 30 years of age. Reason is over use of smart phones and laptops. Besides that, earlier we hardly carried out two surgical procedures in a month to correct this syndrome but now we are doing four to five surgeries to treat CTS which again shows that the number has doubled in the last few years," said Dr Ramesh Ranka, director, Ranka hospital. He also warned that such symptoms are also commonly found in those who suffer from diabetes and hyperthyroidism and hence when the patient comes to us, we also perform a blood sugar test and thyroid function test to rule out these disorders as well only to avoid misdiagnosis.
Whereas Dr Parag Sancheti, chairman of Sancheti hospital said, "CTS cases have doubled in the last five years for sure. We are seeing more patients in the younger age group too. If the compression in median nerve is not treated early, it can lead to surgical intervention. Many a times, people tend to ignore the early signs and end up for the surgical procedure. This syndrome can be treated well if the patient comes early where along with proper drugs, physiotherapy, wrist band and other exercises, patients can lead a normal life."
"Besides this, it is important to know that only 30 per cent of those who suffer from CTS end up requiring surgery and hence many can be treated with proper therapies. Not only this but many a times CTS is often misdiagnosed as cervical nerves also get compressed and often tend to mimic the same symptoms as it has similar pathology. So to avoid that proper diagnosis is extremely important for better treatment," he said.
Similarly, Dr Reena Valecha, occupational therapist and ergonomic specialist, also claimed that more of the 'millennials' are coming with this syndrome. "The trend is picking up rapidly where many youngsters are turning up but at a stage where the severity has increased. Many a times due to increased severity in the hand, one has to end up undergoing a surgery but to avoid that we always stress on picking up warning signs early. Like tingling sensation, numbness in fingers, pain in wrist mainly in night hours etc; all can be symptoms of this syndrome. Also most of the times, the symptoms worsen because of 'over texting'. This too can be avoided with proper lifestyle modifications."
Dr Kiran Shete, founder of Spine clinic, said, "With rise in CTS cases, non surgical techniques to treat the cases like physiotherapy, ergonomic modification and lifestyle changes are important to avoid surgeries. These changes can be utilised without hampering one's daily activities. We often ask them to rectify their postures and use mobile and laptops in a way where the recurrence of the syndrome can be nullified or reduced."
All the doctors unanimously claimed of seeing more IT Professionals of all the patients who complaint of these symptoms and also in those who have desk job and cannot do without smart phones. "Various therapies and ergonomic training can relieve the patient from worsening of the symptoms and can help him to lead a normal life but only if the patient comes early," said Shete.
Besides this, Dr Shete also said, "Avoiding of Gadgets is not a solution to this disorder. One cannot ignore the gadgets, as people are dependent on it for work hence ergonomic use of gadget is suggested. Suggestions include—not using a smart phone for more than 10 minutes at one go, always keep changing hand when holding the smart phone, avoid marathon browsing on cell phones, avoid taking many selfies that also adds to the stress on wrist, and holding hand and wrist in a straight position while working on a laptop. Also after driving always stretch your palms and hands to relieve the pressure and always check for any tingling or numbness in fingers so that early symptoms can be treated on an OPD basis."
Close Story
Personalise your news feed. Follow trending topics