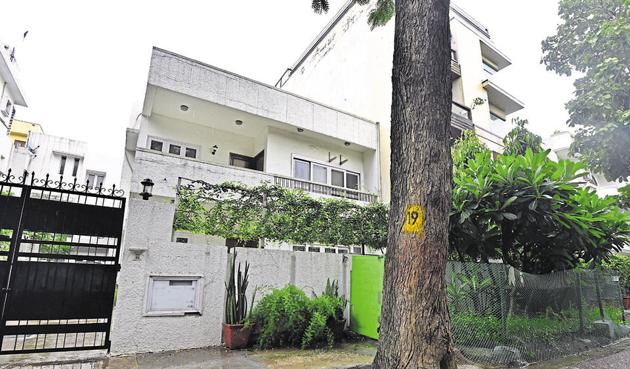 Possibility of price cuts reviving buyer interest in high-end properties
Queries increasing from parties buying homes for own use and investors seeking discounts
By Vandana Ramnani, Hindustan Times, Delhi
UPDATED ON DEC 25, 2016 08:46 AM IST
Some activity at last is taking place in Delhi's premium real estate market after November's shock demonetisation announcement. Investors and others looking for a home of their own are keen to take advantage of the discounts and reduced prices likely to be offered by sellers desperate to dispose of their properties. Homebuyers can expect at least 10% to 20% to be shaved off prices that were prevailing in premium areas before demonetisation.
Buyer and investor queries have increased after November 8 and so have expectations with people hoping to leverage the current market conditions to get higher discounts, say real estate experts.
"The end buyer is not dead. He is definitely interested in pursuing a deal until he gets the discount expected by him. While transactions have been fewer after November 8, site visits to projects are slowly picking up as buyers are hopeful of getting better discounts in the present market conditions. Investors too are scouting the market provided slashed prices are being offered to them (which is as much as 10% to 40%) depending on whether they want to invest in residential, commercial or land properties," says Shveta Jain of Cushman & Wakefield.
There's plenty of supply available in the secondary market, especially in Delhi's prime markets as many private developers still holding on to stock realise they may not be able to get any long-term value or the benefit of capital appreciation. This is forcing them to monetise their assets as they prefer liquidity at this point in time.
"Investors and builders holding properties are looking at monetising their assets and redeploying the proceeds in rental yielding assets. As for the buyers, there is more choice available for them and the present demonetisation drive has actually triggered more exploration. Buyers have started to step out and explore the market hoping to strike a great bargain," says Jain.
However, some people are also deferring their property-buying decisions. Even those who can afford to pay by cheque are holding back because they are unsure of how their businesses will perform and prefer preserving their capital reserves, she adds.
Some investors and buyers have managed to renegotiate the terms of deals entered into before November 8 and got better discounts, almost in the range of 10% to 20%. This is because most deals have been renegotiated into all-white transactions and the cash payment in black over and above the price declared for the property has been reduced drastically.
Meanwhile, real estate agents have said that before demonetisation they were finalising about 10 transactions on an average but today the number has come down to four to five, mostly white, transactions.
South Delhi areas which are seen as organised markets, where all-white deals are prevalent, are Vasant Vihar, Shantiniketan and Pansheel Enclave. Defence Colony and GK parts I and II are said to be unorganised because the cash to cheque ratio is about 60:40.
Supply is limited in organised markets. Out of 104 plots in an area such as West End, only about five to six apartments are likely to be on sale. Since options are very few, correction is limited to about 7% to 8%. In colonies where there is some element of cash deployed, properties are likely to be available at a discount of over 20%, says Rohit Chopra of Sand Advisory Pvt Ltd, who has seen many deals being renegotiated after demonetisation.
To cite a few examples, the price of a 300 sq yard property in GK I that was earlier available for Rs 7 crore was brought down to Rs 5 crore and again to Rs 4.5 crore after renegotiations. This has happened because the cash component has come down drastically. In Defence Colony, an apartment being sold for Rs 8 crore was finally disposed of for around Rs 7 crore.
Most transactions after November 8 have been renegotiated into all-white deals and have seen corrections of almost 10% to 15% in prices as the cash component has come down, says Chopra.
A deal in Vasant Vihar that was almost closed before demonetisation took place had to be renegotiated. The 450 sq yard property that was being sold for Rs 9 crore was finally sold for Rs 8.15 crore. Talks for the deal began during Diwali and were closed a few days ago at almost a 10% discount. The buyers were looking for a 25% discount.
A 250 sq yard basement and ground floor unit in GK II which was a mixed payment deal was closed for Rs 4.05 crore as against Rs 5 crore and was a full cheque deal.
A deal was finalised in Jor Bagh recently for Rs 19 crore as against Rs 21 crore decided earlier. This had to be renegotiated after demonetisation into an all-white deal.
In another case, a buyer finalised two deals in Defence Colony. The first property that was to be bought at `7.5 crore was finally negotiated at Rs 6.75 crore and the second property for which the budget was around Rs 5 crore is likely to be closed in January 2017.
These markets might not see any new supply as most joint ventures that bungalow owners enter into with builders are on hold. Among the few exceptions, a joint venture deal was renegotiated in Hauz Khas this week at a 15% discount as the owner was 80 years old and rebuilding the house for his son. Unsure about his future he had no choice but to offer a Rs 15 lakh discount and go ahead with the deal.
Builders holding on to their stock in these markets or investors looking for liquidity instead of blocking capital are making quick decisions. The trend seen is that most of these investors are liquidating their properties in unorganised markets such as GK I and GK II and buying properties in white/organised markets such as Vasant Vihar – within 5 km of the area where they originally held properties.
Another category of plot and apartment owners who were earlier thinking of selling property are now willing to wait and not give discounts as they have the financial capacity to hold on.
Pankaj Kapoor of Liases Foras says that the last quarter results are not likely to indicate a sharp decline in property sales as the festive season was over when demonetisation was announced. Though, however, people are in waiting mode, some are looking for opportunities in a disruptive market scenario and that can lead to a blip in high-end sales.
Close