Tamil film industry will come to a stand still on March 16, TFPC and theatres call strike
Updated on Mar 10, 2018 08:09 PM IST
The Tamil Film Producers' Council and single screen theatres outside Chennai city will be on strike from March 16 if their demands are not met.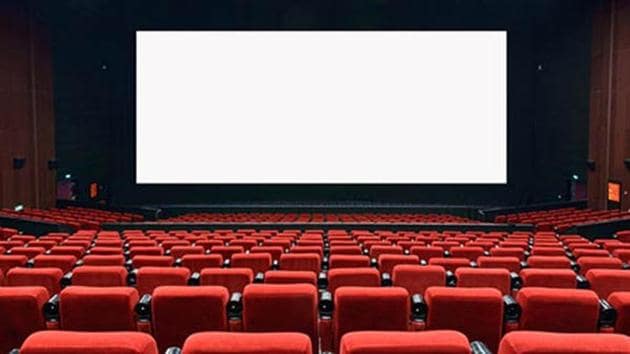 Tamil Film Producers' Council has gone a step further by announcing that they will halt film shootings and events from March 16 if their demands are not met. Initially, the strike was only about bringing down the cost levied by the Digital Service Providers (DSP) for the projection cost.
Different south Indian film industries had joined hands to bring down the cost, and the movement was headed by producer Suresh Babu. Later, DSPs decreased their fee by up to 30 percent from the Telugu film industry to end the strike. March 9 saw new movie releases in Andhra Pradesh and Telangana. However, Tamil industry is not happy with the terms and continues the strike.
On Friday night, the TFPC released a statement claiming that they will not shoot movies or organise events until their demands are met. The release read, "To enhance and improve the wealth and life of all our producers, we have put forth our important requests, and demands. Every film shooting will be stalled until we get an answer for this."
Following are the demands set by the council:
1. Producers will not accept or pay the VPF fee for Digital Service Providers (UFO and QUBE)
2. Flexible ticket pricing should be incorporated according to the film's star value, and other factors, to increase the number of movie watching crowd. Each film should have a different ticket price.
3. Online ticket charges should be slashed and brought down.
4. All theatres should incorporate 'Computerised Ticket Booking'.
5. To bring release regulation terms for small-scale movies, which face problems in getting theatres.
6. To regulate and bring in control, the exorbitant expenditure of production costs, for shooting a film.
The statement added, "The crowd coming to the theatre has totally come down and this is due to the high ticket rates and online ticket charges. This should also be changed.So until all of the above-mentioned demands are met, our strike will continue."
The request, especially that of making ticket rates flexible will make Tamil Nadu's ticket pricing system similar to that of other metro cities that adjust ticket pricing as per the star value of the film. The bigger the star, the costlier the tickets.
In these cities, the morning shows are relatively cheaper than the matinée and evening shows. Weekdays and weekends can have different charges too. Currently, the state ticket prices are fixed depending on the screen count and whether the theatre is a multiplex or not.
While the producers are fighting their cause, the theatre association too has a set of demands. Trade analyst Sreedhar Pillai tweeted, "Theatre Association (mainly single screens outside Chennai City) in its meeting suddenly remembered that TN government has promised to look at abolishing Local Body Entertaiment Taxes, No need of having operators in Digital Age, Renovation of theatres with ease of license should be implemented. They want TN govt to give what they promised, if not they will go on strike from March 16!! Chennai Theatres & Multiplexes, not part of this. Idea seems 2 b 2 make Producers sweat as summer season starts."
This protest may bring the Tamil film industry to a stand still on March 16. With different groups demanding different actions, some films might suffer due to cancellation of shows.
Author tweets @Priyanka_S_MCC
Follow @htshowbiz for more
ott:10:ht-entertainment_listing-desktop
Personalise your news feed. Follow trending topics