Children's Day: How parents can teach kids about consent in the age of MeToo
November 14 is Children's Day. As the #MeToo conversations take over the internet, we look at how parents can help their children understand what consent means, because they're never too young.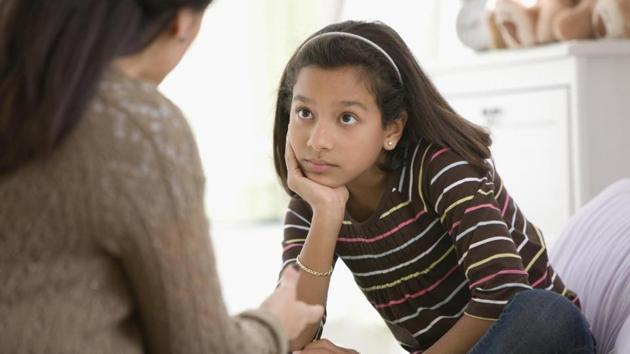 Updated on Nov 14, 2018 01:24 PM IST
Even the coolest moms and dads often skip over the most crucial part of 'the sex talk' with their kids: Consent. Remember the first (and probably last) time your parents initiated 'the sex talk'? Chances are that it was embarrassing, uncomfortable and maybe your mom or dad used some weird analogy to describe how conception works.
Whether you are the parental figure in a child's life right now or desire to be one in the future, an honest chat with children about healthy, consensual sex could not come any sooner. Plus, if we've learned anything from the countless sexual harassment survivors who have shared their stories as part of the #MeToo movement, teaching children about consent isn't elective — it's required. Or at least, it should be.
To mark Children's Day (November 14) and to give you a helping hand with the all-important "consent" talk, we explore some simple, but effective, things parents can do to teach kids about consent. According to Dr Aparna Sengupta, a clinical psychologist who maintains a private practice in Kolkata, the consent conversation is ageless. "Basically, you can start talking to the kid around the age of three or four, and even earlier. For example, you can ask a 2-year-old, 'Can I give you a kiss?' as an early lessons about consent," she says.
In fact, for Dr Sengupta, the earlier kids learn about consent, the better. Even though conversations about consent are more relevant to prepubescent tweens and sexually maturing teens, she believes in laying down the foundations for consent when children are small. "If you can talk about consent when kids are little, then it makes it much easier to talk about sexual consent with them when they are older. Plus, it is a skill that will empower your child and it's an everyday life skill," says Dr Sengupta.
So, what are some ways we can teach kids about consent? Teach them that they are the bosses of their own bodies, and they have a say in who touches them. "Children need to know their bodies are theirs and theirs alone. So empower the kids in your life to call the shots about their bodies and allow them to decide what happens to them," says Kolkata-based child psychologist and parenting expert Polli Dasgupta.
Dasgupta also suggests teach kids to ask for permission before they touch someone or take something. She recommends encouraging children to ask questions like, "Can I have that toy?" or "Is it okay if I give you a hug?" and to wait to receive a "yes" before they act. When children learn that they require permission before physically acting on another human being, they learn to respect other people's boundaries. "Don't force affection. If you want your child to understand consent, model it for them. Ask for your child's permission before you touch them," Dasgupta says.
And for Dr Sengupta, keeping the conversation about consent going is what it's all about, especially as children grow up and become young adults. "Consent is an ongoing conversation that we need to have with kids. It is complicated and has many different nuances. But the more we chat, the greater the chances that our kids will understand it and apply consent to their own lives."
Follow more stories on Facebook and Twitter
Topics
Close Story