Body-shamed Serena Williams' heartfelt letter to mom speaks of 'power of a black woman'
Hindustan Times, Mumbai |
Devarchit Varma
Sep 20, 2017 01:37 PM IST
Serena Williams is enjoying motherhood. She has written a letter to her mother Oracene Price recalling the hardships and taunts that she faced during her tennis career
Just three weeks since giving birth to her first child, Serena Williams completely loves the new beginning in her life. Serena and her partner, the Reddit co-founder Alex Ohanian recently welcomed the birth of their girl child named Alexis Olympia Ohanian Jr.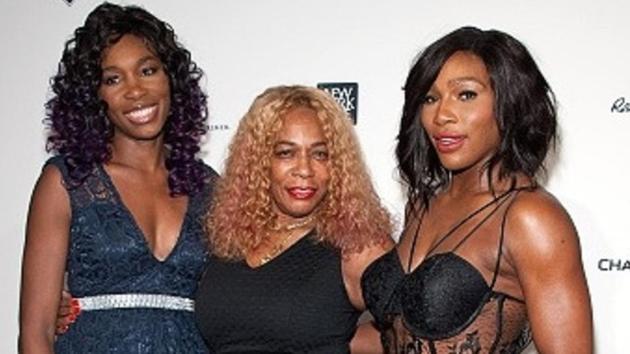 Serena has written an emotional letter to her mother, in which she has mentioned how she sees reflection of herself in everything that is there in the baby. An emotional Serena also mentioned all the hardships that she faced in her career.
Recently, in an interview with Time, Serena Williams had mentioned how she fought comments over her body shape and even skin colour. It is widely known that Serena had to face some really extreme comments, with many comparing her body shape to that of a man.
In an Instagram post linking to her Reddit profile, Serena shared a picture of her baby and herself and wrote, "Dear Mom, You are one of the strongest women I know. I was looking at my daughter (OMG, yes, I have a daughter ) and she has my arms and legs! My exact same strong, muscular, powerful, sensational arms and body. I don't know how I would react if she has to go through what I've gone through since I was a 15 year old and even to this day."
"I've been called man because I appeared outwardly strong. It has been said that that I use drugs (No, I have always had far too much integrity to behave dishonestly in order to gain an advantage). It has been said I don't belong in Women's sports — that I belong in Men's — because I look stronger than many other women do. (No, I just work hard and I was born with this badass body and proud of it)," she added.
Serena wrote to her mother that despite facing such hardships, she always maintained her composure.
"But mom, I'm not sure how you did not go off on every single reporter, person, announcer and quite frankly, hater, who was too ignorant to understand the power of a black woman," Serena expressed.
"I am proud we were able to show them what some women look like. We don't all look the same. We are curvy, strong, muscular, tall, small, just to name a few, and all the same: we are women and proud! You are so classy, I only wish I could take your lead. I am trying, though, and God is not done with me yet. I have a LONG way to go, but thank you."
"Thank you for being the role model I needed to endure all the hardships that I now regard as a challenges—ones that I enjoy. I hope to teach my baby Alexis Olympia the same, and have the same fortitude you have had," Serena added.
"Promise me, Mom, that you will continue to help. I'm not sure if I am as meek and strong as you are yet. I hope to get there one day. I love you dearly.
"Your youngest of five,
Serena"
Serena Williams, who produced another example of how strong her character is, had said a few days ago, "I think any experience can make you stronger. I don't let anything break me."
"Exciting news! Hindustan Times is now on WhatsApp Channels
Subscribe today by clicking the link and stay updated with the latest news!"
Click here!