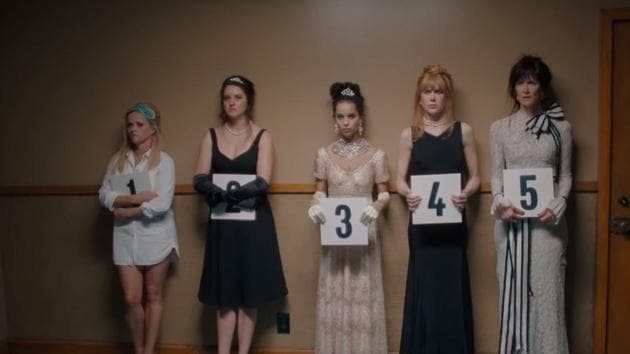 Big Little Lies season 2 trailer: Meryl Streep wants answers from the Monterey Five about her son's murder. Watch here
The first trailer for the second season of Big Little Lies is here and it brings back Reese Witherspoon, Nicole Kidman, Shailene Woodley, Zoe Kravitz and Laura Dern.
UPDATED ON MAY 11, 2019 05:36 PM IST
HBO has shared the first full trailer for the upcoming second season of their hit, star-studded show Big Little Lies. The new, 2-minute long trailer brings us back to the sunny and sinister town of Monterey where no one is ready to let go of the past.
In the second season, the kids will enter the second grade and their mothers, played by Reese Witherspoon, Nicole Kidman, Shailene Woodley, Zoe Kravitz and Laura Dern, will try to finally live their lives keeping their past behind. In the first season, (Spoilers Ahead) Celeste, Madeline, Jane, Renata and Bonnie had killed Celeste's domestic abuser and rapist husband, played by Alexander Skarsgard. And now, his mother, played by Meryl Streep, has come to the town to learn the truth about his death.
She asks Celeste to reveal the truth and gives her reasons why she believes she isn't giving her the bigger picture. Her doubts, added to the detectives breathing down the women's necks, make them paranoid about what is to come. Will their secret be revealed or will they get away with it one last time?
Watch the trailer here:
Big Little Lies returns on June 9 and will be available to watch on Hotstar in India. The second season is directed by Andrea Arnold while the first one was directed by Jean-Marc Vallée. The show won several Emmys and Golden Globe awards in 2017. Nicole Kidman won Best Actress in Leading Role while Laura Dern won the Best Supporting Actress. Alexander also won the Best Actor in Supporting Role for his role on the show. Jean-Marc won Best Director at Emmys and the show won the Best Miniseries award at the Globes.
Follow @htshowbiz for more
Close