Karanvir Sharma: I never thought web space would bring so much success
Apr 13, 2018 03:10 PM IST
Actor Karanvir Sharma's popularity grew manifold with his digital projects, something that he hadn't anticipated.
Acting is something that happened by chance for Karanvir Sharma. Or, one can say, it followed after he took actor Anupam Kher's advice seriously!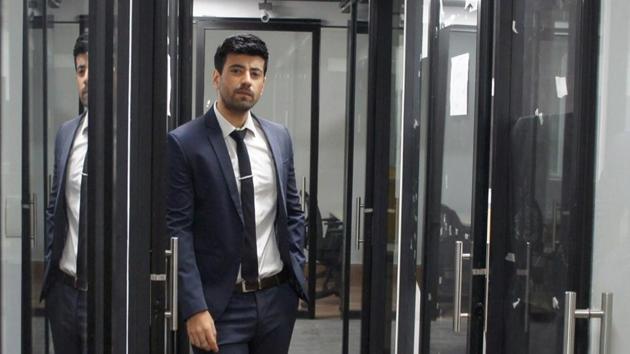 "I come from a business background. I really wanted to be a part of this medium and acting was the last thing on my mind... I was an associate editor, an assistant director, [and] have been part of production. Acting just happened when Anupam Kher said that I am wasting my time and I should face the camera and see what happens. I said that I will try and will see what happens if I didn't like it. Once I did [try it], there was no looking back," says Karanvir, who underwent training in Kher's acting school.
The actor has worked in films such as Sadda Adda (2012) and more recently, Shaadi Mein Zaroor Aaana (2017), and will soon be seen in a film starring Sunny Deol.
Karanvir has also been part of web series such as Girl In The City and Haq Se, and credits the digital medium for maximum attention from fans, something he hadn't anticipated. "I really didn't know the reach it will have. I had a stint in TV shows as well and it did good for me, but I didn't get the kind of response. When I got into web [series], I didn't know that it would get so big for me. I knew the kind of fan base it had with the youth. I forgot that the youngsters comprise of maximum Indian audience. I was honestly surprised... I'm overwhelmed," he signs off.
Follow @htshowbiz for more