Renee Dhyani says a leading TV actor sexually harassed her at a party, was abusive to his girlfriend
Hindustan Times |
, New Delhi
Rishabh Suri
Oct 29, 2018 12:44 PM IST
Television actor Renee Dhyani says that the male actor in question was abusive to his first girlfriend, who left him due to his abusive nature, and he broke up with his second girlfriend recently.
Indian television has largely remained insulated in the #MeToo movement while names from Bollywood and the South film industry are making headlines. But TV actors are finally speaking up. Actor Renee Dhyani, who gained fame with reality shows such as Roadies and Bigg Boss (season 8), spoke to us exclusively of a traumatic incident at the wrap-up party of her character track in a TV show in Mumbai in 2016.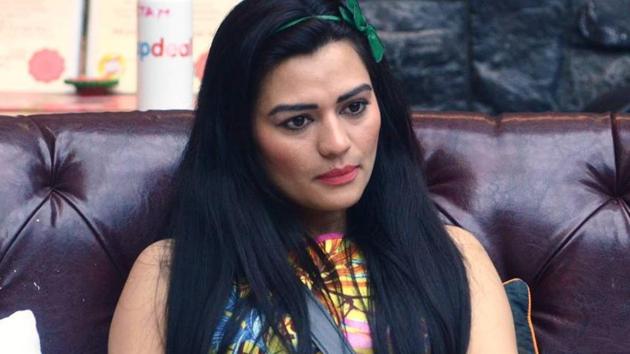 "We all got drunk and were dancing. This guy [a leading male TV actor whose name Renee does not wish to disclose in print] was so high, he started posing and yelling in front of my face and saying 'suck'. For one second, I was like 'what the h**l he is doing, pointing at his crotch'. The director of the show said 'Renee don't react'. I said I will not leave him like this. How dare he say a word like this in front of his girlfriend. Even his bhabhi [sister-in-law] was present. Everybody asked me to shut up. I was so hyper, and told him, 'Ask your girlfriend (to do this)'," she tells us.
"Everybody was like, 'It's okay Renee' as he was one of my best friends. I ended my friendship with him," she says.
She says she wanted to name him initially, but eventually decided against it. "I want to take his name, but then I am not doing it because his father is not well. This will sc*** his happiness. Faaltu mein uske show ki TRP badh jaayegi," she says.
Renee also reveals that the actor's behaviour with women in general has been not good. "His poor girlfriend moved on…how abusive he is, how aggressive he is. Kya hota hai, bade-bade shows ke lead yeh ladke bante hain, maa-baap ke pair chhoote hain. People (viewers) don't know the reality," says Renee, adding he was the same to his second girlfriend, with whom he broke up recently.
She adds, "He tried to justify his actions by saying this is how friends behave. He didn't apologise to me. He called my boyfriend and said 'Renee is my friend'. But there's a difference between being friends, and asking someone to do this. The next day, on Facebook live I said jinko aap lead actors bolte hain, achha ladka aur pati bolte hain, yeh (aise) hain. Someone from the show asked me to delete it, saying it might harm your career. I didn't name him in that video. Now I think I shouldn't have deleted it," says Renee.
Interact with the author on Twitter/ @RishabhSuri02