Canadian defence minister Sajjan apologises for claiming to be 'architect' of Afghanistan military op
Updated on Apr 30, 2017 09:10 AM IST
Sajjan expressed "regret" for taking credit of Operation Medusa during his speech at a conference on Conflict Prevention and Peacekeeping.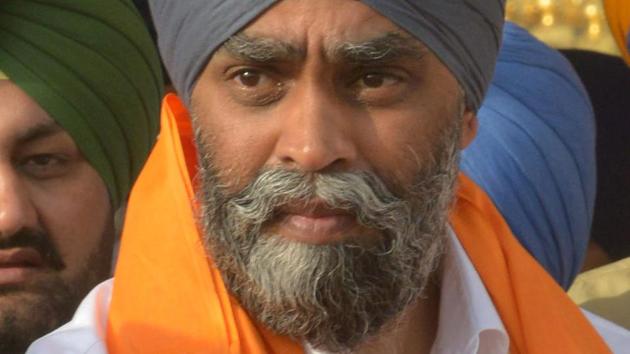 Canada's defence minister Harjit Sajjan has apologised for claiming to be the "architect" of a 2006 military operation in Afghanistan while delivering a speech at a conference for a New Delhi-based think-tank.
Sajjan expressed "regret" for taking credit of Operation Medusa during his speech on Conflict Prevention and Peacekeeping. The conference, organised by the Observer Research Foundation (ORF), was held on April 18 this year.
The defence minister's speech, posted online by the ORF, was immediately criticised by the opposition. Canadian daily National Post quoted a former soldier as saying that Sajjan's claim was a "bald-faced lie".
In the speech, Sajjan said that during his "first deployment to Kandahar in 2006, I was kind of thrown into an unforeseen situation and I became the architect of an operation called Operation Medusa where we removed about 1,500 Taliban fighters off the battlefield".
"Every military operation our forces undertook in Afghanistan, including Operation Medusa, relied on the courage and dedication of many individuals across the Canadian Forces. My comments were in no way intended to diminish the role that my fellow soldiers and my superiors played in Operation Medusa. What I should have said was that our military successes are the result of the leadership, service and sacrifice of the many dedicated women and men in the Canadian forces. I regret that I didn't say this then, but I want to do so now," a statement released by the ministry read.
The office also sent additional messages to HT, that included one in which the defence minister was mentioned in dispatches for "outstanding professionalism and courage as the special advisor to American coalition forces in Afghanistan".
Sajjan had served three tours of duty in Afghanistan as a reservist.
Close Story
Personalise your news feed. Follow trending topics