Indian professor in UK asked for sex, says top Labour leader
Updated on Jan 30, 2017 09:31 PM IST
Senior Labour Party leader Harriet Harman has alleged that the late TV Satyamurthy, her professor at the University of York, offered her a better grade if she slept with him.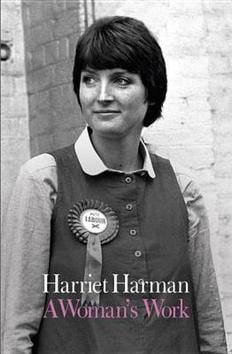 Harriet Harman, who held ministerial positions in the Tony Blair and Gordon Brown governments and senior positions in the Labour Party, has alleged that while studying at the University of York in the 1970s, her Indian professor offered her a better grade if she slept with him.
Harman, 66, made the allegation in her memoir, A Woman's Work, due to be published this week. It is billed as "the story of women's progressive politics over the past 30 years" told by "someone at the forefront of the movement".
The professor was Chennai-born TV Satyamurthy, who studied at Benares Hindu University and taught in several countries before settling in Britain, where he taught for 30 years at the University of York. He died in 1998 aged 68.
Asked why she did not report him at the time, Harman told BBC television on Sunday: "I thought nobody would listen, that he would deny it and that they would take his side. He was in a position of authority. A man in a position of authority that can actually shape your future life can abuse their power for sex."
Harman, who said she was "repulsed" by the professor, turned down Satyamurthy's advances and managed to get the higher grade in her BA in politics in 1972. She joined the Labour Party and held several frontline positions, including its acting leader and leader of the opposition.
However, the professor's ex-wife, Carole Satyamurthy, 77, told the Daily Mail: "That's horrible. I find this very hard to believe. The story sounds very dubious to me. He was very brilliant and full of jokes, but very respectful of women. I'm sure he wouldn't have done that."
But Harman said: "The idea that I would invent it - why would I? I've said it happened now, having not said anything about it before, because I think we need to look at how we make sure those people who are put in that position, feel able to complain, and those who do that, are held to account."
Satyamurthy was considered a brilliant academic and a 1998 obituary described him as a "larger-than-life personality whose great abilities as a scholar and teacher were eclipsed by his skill as a facilitator and co-ordinator of inter-disciplinary studies in the social and human sciences".
The obituary in The Independent said: "He was the originator, sustainer and editor of the landmark series Social Change and Political Discourse in India (1994-96) which refocussed understanding of the political cultural of the subcontinent.
"Yet this concentration on the study of India came late in his life, was by no means exclusive even then, and it followed much journeying, both physical and intellectual."
York university's registrar, David Duncan, said the institution strongly condemned all forms of sexual harassment: "The allegations made by Ms Harman are extremely concerning. Behaviour of the sort described by Ms Harman would constitute gross misconduct and would lead to dismissal."