Blast outside Kabul's military airport, casualties feared: What we know so far
Jan 01, 2023 12:30 PM IST
Kabul Military Airport Blast: Investigations are underway, the spokesman said.
An explosion occurred outside the military airport in Kabul, a spokesman for the Taliban-run interior ministry said as per Reuters. The explosion is feared to have caused multiple casualties, the spokesman added.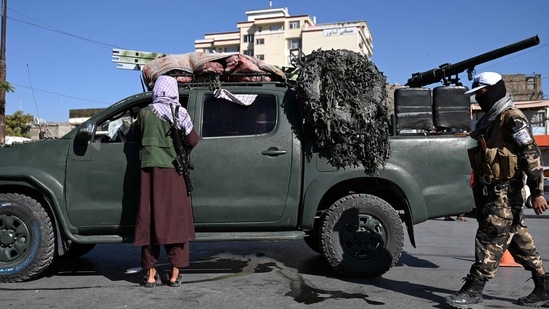 Here's what we know so far:
Read more: Taiwan's olive branch to China and a shared task for 2023: 'We are willing to…'
1. "Today morning an explosion took place outside Kabul military airport, due to which a number of our citizens were martyred and injured," spokesman Abdul Nafi Takor told Reuters.
2. Investigations are underway, the spokesman said.
3. Taliban interior ministry spokesman did not reveal the number of casualties but said that some people died in this incident.
4. Local residents told Reuters that a loud explosion was heard before 8 am in the vicinity of the military side of the airport.
5. The area has been sealed off by security forces, and all roads had been closed, Reuters reported.
6. The explosion comes three days after four people were injured in a blast that in Taluqan city, the capital of northern Takhar province as a bomb was placed under a local administrative staff's desk, local media reported.
7. On Monday, a blast killed the police chief of northern Badakhshan province and injured two others, Reuters reported.