US drops GBU-43 bomb in Afghanistan: What we know about the 'mother of all bombs'
The US military on Thursday dropped the largest non-nuclear bomb ever deployed in combat, targeting an Islamic State complex in Afghanistan, the Pentagon said.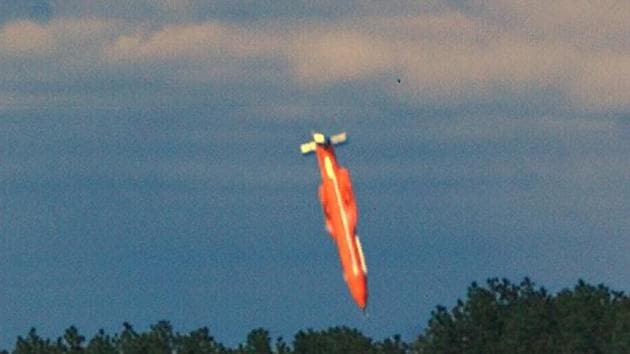 Updated on Apr 14, 2017 02:06 AM IST
The United States dropped a massive GBU-43 bomb, the largest non-nuclear bomb it has ever used in combat, in eastern Afghanistan on Thursday against a series of caves used by Islamic State militants.
The use of the bomb comes as the US involvement in Afghanistan heads into its 16th year in the fall, and days after a US Special Forces operator was killed in the same region.
Here's what we know:
• The GBU-43 is a massive ordinance air blast (MOAB), dubbed the "mother of all bombs". It was dropped out of a C-130 aircraft in Afghanistan for the first time on Thursday
• Weighing 21,600 pounds (9,797 kgs), it unleashes 11 tonnes of explosives
• The bomb is GPS-guided, and is regarded particularly effective against cluster targets or underground targets
• It is the largest non-nuclear weapon in the US arsenal
• It was developed in the early 2000s around the time of the US-led Iraq invasion. It was brought into service in 2008
• According to the Air Force, the last time the MOAB was tested in 2003, just days before the start of the Iraq war, a huge mushroom cloud could be seen from 20 miles (32 kilometers) away
• The MOAB is considered similar to a small nuclear weapon
• The smallest of the US military's atomic arsenal, the B-61 at its minimum configuration, has an explosive yield roughly 30 times more than that of the MOAB
Close Story