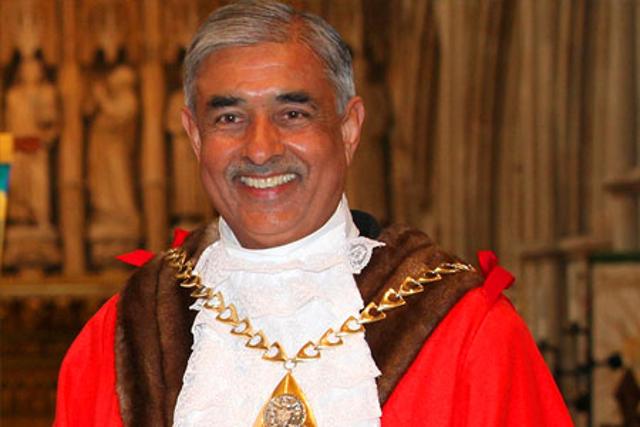 The rise of Sunil Chopra: from Delhi student politics to London borough's mayor
Businessman who was once president Delhi unit of National Students Union of India says political grooming helped him.
UPDATED ON AUG 06, 2014 04:07 PM IST
Trained in the cut and thrust of student politics in Delhi University, Sunil Chopra, who arrived in London in 1979 after completing a law degree, has now taken over as the mayor of the London borough of Southwark.
Chopra's election as the mayor is significant due to the low percentage of people of Indian origin in his central London borough: about 1.5%, unlike other boroughs such as Hounslow and Harrow, where the Indian community has a sizeable presence.
Chopra was the president of the Delhi unit of National Students Union of India in the 1970s. His contemporaries in student politics at the time were Arun Jaitley, Vijay Goel, Anand Sharma and Sudhanshu Mittal. He went to the SM Jain School in Kamla Nagar.
"Being part of Delhi University student politics helped me while contesting elections here. I was groomed by people like Ambika Soni and the late Deepak Malhotra (former NSUI general secretary, principal of Dayal Singh College)", Chopra told HT in the mayor's office.
After arriving here, Chopra opened a retail business, and then entered the wholesale business in children's garments and baby products. He was a founder trustee of the Southwark Hindu Centre, and successfully contested council elections for the first time in 2010 as a Labour candidate.
Re-elected in May this year from the Nunhead ward in Peckham, Chopra was then elected mayor by the ruling Labour party, which won 48 of the 63 seats in the council assembly, making him the first Indian-origin mayor of the diverse borough.
Now aiming to contest parliamentary elections, Chopra said: "We need more representation for the Indian community in the British parliament, we don't have fair representation".
Chopra's key activities include raising funds for charity organisations through events such as a 'Curry Night'. He is also planning a 'Diversity Night' to celebrate the many cultures represented in the borough with a population of 2.8 lakh.
Chopra, who is happily married with three sons born here, said he often visits Delhi to meet his mentors, friends and family.
Close