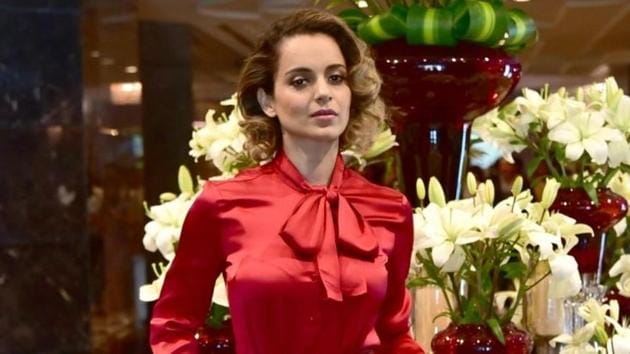 Kangana Ranaut is ready to slay at Cannes 2018 red carpet, here's proof
Kangana Ranaut is set to make her Cannes debut on Wednesday and we can't wait to see what she wears. In anticipation, we've rounded up 10 of Kangana's best drop-dead gorgeous fashion looks to celebrate the actor's stunning red carpet style.
UPDATED ON MAY 09, 2018 11:01 AM IST
Kangana Ranaut will soon be in France for her first-ever appearance at the Cannes film festival, and, unsurprisingly, she'll take the opportunity to wear several eye-catching looks. Whether sashaying down the red carpets in a designer saree or gown or rocking a simple yet stunning off-duty ensemble, the actor oozes confidence and constantly nails her fashion wins.
Kangana will be in Cannes between Wednesday and Friday. We're guessing she won't make as many red carpet appearances at Cannes 2018, as other Bollywood stars, like Cannes veterans, Aishwarya Rai Bachchan and Sonam Kapoor, but shock us with her few looks anyway.
We're admittedly excited about what Kangana will be wearing. Her looks run the gamut from ladylike and whimsical to edgy and striking and we hope her Cannes appearance will be no different. Although there's still plenty of speculation as to the designers and the exact number of outfits Kangana has picked, she gave a sneak peek of her preparation.
Speaking about her Cannes wardrobe Kangana said, "Sabya is the best we have and he is creating an Indian and a few other international looks for me. I want to look my best but not look the best there. I want the attire to enhance my look. Impact is not the intention."
Kangana frequently wears Sabyasachi Mukherjee, and so it's only fitting that they should extend this sartorial bond to the Cannes red carpet. Although Kangana is likely to wear something custom that we've never seen before, take a look back at her best (and some of our absolute favourite) fashion moments as we prepare for her Cannes slay:
1. Kangana wearingTony Ward in December 2017
2. Kangana wearing Galia Lahav in January 2018
3. Kangana wearing Ulyana Sergeenko in October 2017
4. Kangana wearing Sabyasachi in March 2018
5. Kangana wearing Michael Kors in March 2018
6. Kangana wearing Bibhu Mohapatra in March 2018
7. Kangana wearing Sabyasachi in December 2017
8. Kangana wearing Bibhu Mohapatra in December 2017
9. Kangana wearing Ulyana Sergeenko in September 2017
10. Kangana wearing Roksanda Ilinčić in August 2017
Follow @htlifeandstyle for more
Close