Deepika Padukone on first impression of Ranveer Singh: He's not my type
Updated on Oct 05, 2018 06:19 PM IST
Deepika Padukone left the audience in shock at the 16th Hindustan Times Leadership Summit when she said that her first impression of rumoured boyfriend Ranveer Singh was, "He's not my type."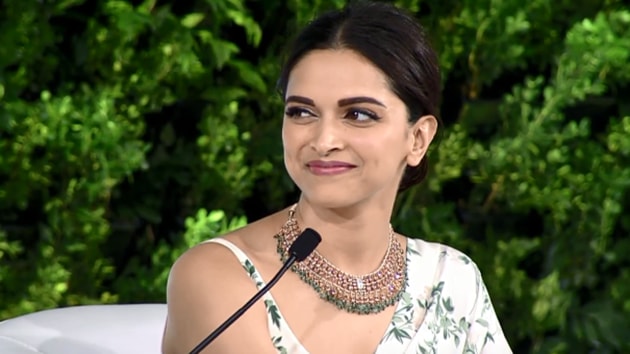 Deepika Padukone and Ranveer Singh shared the story of their first meeting at the 16th Hindustan Times Leadership Summit in New Delhi. After getting the inevitable question about their rumoured wedding out of the way - they dodged the question and said all will be announced in good time - moderator Sonal Kalra asked Deepika about her first impression of Ranveer.
Deepika said that she watched Ranveer's debut film, Band Baja Baarat, and remembers having a conversation about him with her then agent. Deepika's agent was convinced that Ranveer was destined to become a huge star, to which she said, "I'm not so sure."
"He's not my type," Deepika remembers saying, to which the audience gasped in shock. But she saved the situation when she spoke about her admiration for him as an actor. "I didn't realise he was a Bombay boy, he was so flawless in that film. I thought he was from Delhi. It's one of my favourite films of his," she said.
Ranveer broke onto the scene with the Yash Raj film, in which he played a young man from Delhi, opposite Anushka Sharma. Deepika remembers meeting Ranveer at a restaurant and asking him, "Oh, wow, you've moved to Bombay?" thinking that he was actually from Delhi.
Ranveer chimed in with his own version of that meeting. He said he was out for a private dinner with his parent when Deepika walked in. He said he excitedly whispered to his parents that she was sitting right behind them - "I was a huge fan of hers" - and told them that he'd introduce himself later.
But little did he know that he'd have an allergic reactions to the prawns he'd just eaten. So when he finally got around to meeting her, he was more preoccupied with hiding his face. "But my one takeaway from that meeting was 'how can anyone look like that'," to which the audience 'awwed'.
Deepika and Ranveer have starred in three films directed by Sanjay Leela Bhansali - Goliyon Ki Rasleela Ram-Leela, Bajirao Mastani and Padmaavat. Rumours of their November wedding are heating up, even though neither of them has publicly acknowledged their relationship.
Follow @htshowbiz for more
Personalise your news feed. Follow trending topics