Let's Talk About Child Abuse | First-person account: Kashmir peer has traumatised a generation of children
Sep 30, 2017 11:52 AM IST
In the fourth part of Hindustan Times' series Let's Talk About Child Abuse, a survivor of sexual violence speaks up.
First person account of child sexual abuse victim who is now 30 years old and has deposed before a judge against Aijaz Sheikh, a so-called faith healer from north Kashmir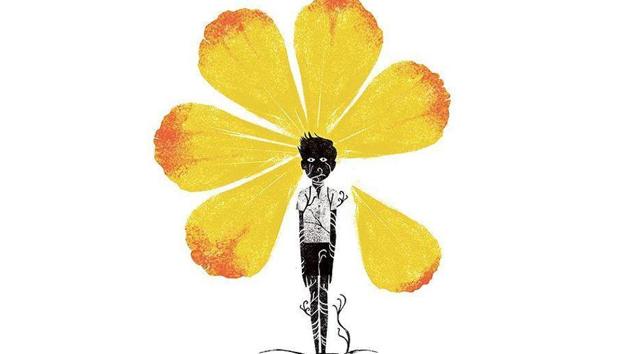 Here is his account, as told to HT's Ashiq Hussain:
It was in 2002, when I was 14, my uncle took me to Aijaz Sheikh, a so- called faith healer or a 'peer' in north Kashmir's Sopore, and left me there for the night.
My uncle had some personal issues and wanted the faith healer Aijaz Sheikh to solve them. The 'peer' had asked him to bring a young boy who would talk to his 'djinns' (genies) about the issues. The 'peer' would tell that his genies are pious and hence would talk only to children. On the very first night, the 'peer' raped me and the ordeal continued for a year until I broke my foot and stopped going there. Each time my uncle would leave me there for the night, Sheikh would rape me. It took me around 15 years to overcome the trauma and I was finally able to speak to someone about it, a friend of mine.
Read Part 1 | 'I was raped at 7, torture continued for 11 years': A child abuse survivor's account
Once I spoke about it, it gave me a huge relief.
"The moment you tell the story to anyone, your life will be destroyed," my tormentor would tell me. "Djinns will chase you if you tell this to anybody. Your life, family and friends will be destroyed."
I was living in fear and trauma for a long, long time. And there are still people, who are his victims, living in fear. I have spoken to at least 12 victims. Some of them are still not ready to come forward.
Some of them are ready to speak out, but their families are not supporting them, because of the stigma. It's more difficult for a male rape victim than a female to reveal their ordeal in our society.
When I shared this story for the first time with a friend, I wrote it down on a paper. I didn't have the courage to say it directly. In conclusion I wrote: I don't know what is going to happen to me now.
Imagine the trauma I was going through. In 2015, I shared this with a friend and in 2016 I heard a young boy has filed a case against Sheikh. I met the boy. He is very brave. He said that he was abused by the Sheikh more than 50 times over a period of four years. I was really sad and shocked and said it is time to take the Sheikh to task.
Read Part 2 | Bullying is the first sign of abuse, says school principal
When it happened to me, I was a child. I was vulnerable. I had no idea what was happening to me. I was thinking that I have sinned and this guy was punishing me for that. This is what was going through my mind.
His modus operandi was simple. No child goes to the 'peer'on his own.
It's the adults who would go to Sheikh with their issues, related to ailment, slump in business, child education among others. He offers them solution, saying his genies would address their problem. He also claims to have memorised the whole Quran.
He has an amazing voice. People get fooled and believe him. He then tells people that his genies are 'pious'. He calls them 'Neek Moukals'. And then tells people that they would talk only to children as they don't commit sins.
He takes the child to his room after dinner and then tells him to look down as he would bring a 'djinn' into his own self. He tells the child not to look up when the 'djinn' comes into his body, otherwise he would burn into ashes. He conquers the child with fear.
Read Part 3 | Justice can no longer exist as a theoretical ideal, writes a lawyer
He switches the language from Kashmiri to Urdu as if genies have entered his body. The child narrates the issues of his family. The peer would then ask very uncomfortable questions such as had he ever had relationship with a girl or a boy or if he had ever masturbated. And then he tells the child to sleep naked with him. Saying no to him would mean annoying a 'djinn' who could destroy the boy. After I lied with him he raped me. I still remember I was not able to walk properly for two weeks. Yet none of my family members, relatives or teachers noticed it. They had no clue what I was going through. This is the story of every child who is his victim.
This disgusted man even rapes a child in front of other children. He forced them to penetrate each other. Once he asked me to penetrate my cousin who was three years younger to me and was 11 at that time. When I could not do it, he raped him himself. In front of me he has raped many children. If there are seven to eight children present on a night, he would rape the chubbiest boy. He is so evil that he would replicate with kids whatever happens in the porn world.
There are worse details which I can't share. You can imagine the trauma this man has inflicted on a generation of children. For the past two decades he has been doing it.
When it happened to me, it was 2002. I know a victim who was exploited in 1999.
Six people have already given a testimony in front of Sopore's chief judicial magistrate against the peer and I am one of them.
This is the fourth part of HT's series, #LetsTalkAboutChildAbuse. Join the conversation on @htTweets and send us your ideas and suggestions.
"Exciting news! Hindustan Times is now on WhatsApp Channels
Subscribe today by clicking the link and stay updated with the latest news!"
Click here!
Get
Latest India News
along with
Latest News
and
Top Headlines
from India and around the world