'I was raped at 7, torture continued for 11 years': A child abuse survivor's account
Hindustan Times |
Harish Iyer
Sep 27, 2017 01:29 PM IST
The Ryan International murder case has put the spotlight on child abuse in India. Part 1 of HT's new series, Let's Talk About Child Abuse.
A chill run downs my spine every time I hear or read about the murder of young children like the seven-year-old student at the Ryan International School. The helplessness of a child, the muffled screams – I feel all these and much more. I put myself in the body of the child who was killed. I experience the pain, like he did. Or she does.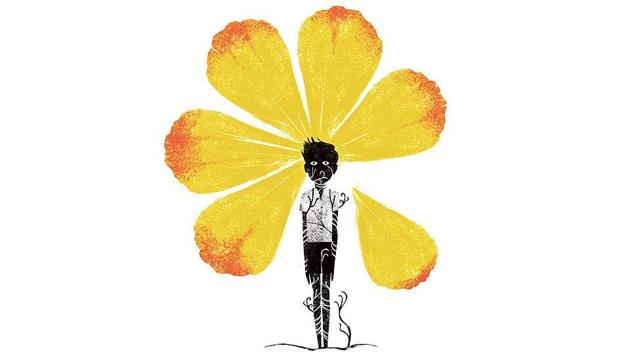 I was raped when I was seven. My abuser was a male relative. The abuse continued for the next 11 years. When I was older, around 12 or so, I was gang-raped. I don't remember the faces of the men who did it, but I remember the feeling. I still feel the pain.
Stay tuned with breaking news on HT Channel on Facebook.
Join Now
I have seen fellow-male survivors, whom I know personally, putting all kinds of angry posts on social media. It is a pain way too familiar. It reminds us of our wounds of the past. It reminds me of the pain of my disturbed childhood.
Did I feel pain then? Well, no, my brain was too numb and so was my body. Did I feel any sense of repulse? Maybe, I did. But I didn't know the language of revolt. Children who are subjected to prolonged child sexual abuse sometimes learn to live parallel lives that work at never colliding with each other, and deny the existence of one another. I did try telling my mother on two occasions. I told her I was bleeding, and once I told her I don't like uncle. She didn't understand my signs and I was unable to verbalise it well.
One day, when the pain was too heavy for me carry, I confided in one of my friends. Suddenly, my most intimate trauma became "hot news" in college. Graffiti adorned the walls: graphic images of me being raped by my uncle and a note that read "for gay sex contact Harish".
What was rape was seen as consent. I tried suicide, I survived. I received no help from any human. My dog listened to me and licked my tears as I cried. This "listening" gave me courage to join the dots of my abuse, and form a picture. Verbalising what happened to me to my dog, Jimmy, made all the difference. I stood against my abuser then. It finally took one kick for him to stop.
I found solace in college. I was studying at Guru Nanak Khalsa College, Matunga and my professors – Lakhbir Kaur and Papia Guha -- put me in every extra-curricular activity possible in college and harnessed all the negative energy into something artistic. They shaped the way I thought and allowed me the license to be myself, by forcing me to lead teams for events. I soon blossomed. I started speaking up like a man on a mission. I wanted everyone to know that boys can be abused too. But more selfishly, I wanted to open up because talking about abuse was my biggest therapy.
Of the many people I spoke to, everyone was bothered about redemption. They wanted the rapist to be killed, slaughtered, castrated. The focus was always on the abusers. Some wanted to fight a good fight to save other children. Some wanted a sense of revenge. All I wanted then was acceptance. I wanted me to be accepted not as a survivor or a victim, but as someone amongst them, as a friend who dares to own his gory past. Many wanted me to forget. I refused to do so.
One of the people who helped me in getting my life back on track was celebrated author, Shobhaa De. I commented on her blog and she wrote back positive assuring messages. Today I pass the same empathy forward.
My past is my biggest strength. My tryst with life then was defined by destiny, now I hold the reins of my life. I choose not to be overcome by hate but love. Not with the sense of revenge, but acceptance. Maybe, if I had the courage then, I would have taken the route of the law. But today, I set out to do something that takes more energy and empathy.
While legal help is what we need, it alone can't solve the problem. How can we find a jail big enough to fit all the abusers. What we need is not redemption, but acceptance of survivors of child sexual abuse. We need psychological research. We need laws that work on scientific-psychological reformation and not just destruction of evil.
For myself, I expect a world free of judgements. I expect a day when no one tries to link my homosexuality to my abuse, and understands that with so many boys being abused, not every survivor is gay. I wish people understand the reason survivors tell their tale again and again – because that's therapy for them. And also that gives hope for another, who desperately seeks light of another sunshine story. I wish no one yells: "There, this dude goes again – sympathy-seeker, with his only claim to fame".
Yes, I am a man with a story and I will live on, owning my past, as I dwell into my future. I can never get those 11 years back, but I do have a lifetime ahead of me to protect the rights of children.
The author is an equal rights activist, radio presenter and an author.
This is the first part of HT's series, #LetsTalkAboutChildAbuse. Join the conversation on @htTweets and send us your ideas and suggestions.