Woman who was a man to marry man who was a woman
Aug 22, 2017 02:22 PM IST
The two met at the Mumbai hospital where they were scheduled to undergo gender reassignment surgery, and fell in love
Born a girl and now a man, Aarav Appukuttan, a 46-year-old from Kerala, says he was trapped inside a woman's body for years. After undergoing a gender reassignment surgery at a Mumbai hospital, he fell in love with Sukanyeah Krishna 22, a man who underwent surgery at the same clinic to become a woman.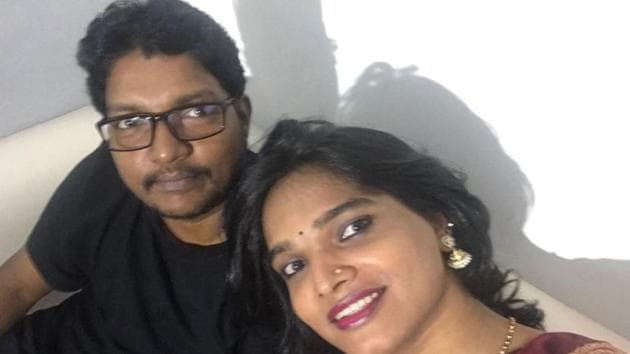 Aarav said he decided to eavesdrop while Sukanyeah was speaking to her family on the phone in Malayalam, as he knew the language. A casual conversation between the two led to them exchanging numbers. Their phone calls became more frequent in the coming months and cupid struck.
Neither of them has had an easy childhood. Aarav said he had long hair when he was 13. He would sit next to girls in his class, but felt unnerved by his attraction to them.
He confided in his mother, who took him to a doctor. The doctor said such problems were likely to happen at the onset of puberty, owing to hormonal imbalances. He asked Aarav to wait for a few years before opting for treatment.
However, Aarav, said his gender identity disorder (GID) only became more severe. In the next few years, he lost his mother and knew he had to take care of his siblings before he could focus on his own problems. "My father remarried," he said.
"I used to hate my body and wanted to cut it sometimes. But, I had to restrain myself and keep my feelings in check for 45 years. I always behaved like everything was normal," he added.
Sukanyeah said she also experienced GID during her childhood. After her father died, her mother took her to a doctor, who started her on male hormone therapy immediately. "With the therapy, my facial and body structure changed. I started developing muscles, my shoulders became broader and I lost a lot of hair on my head," she said.
She said she was put on a high-protein diet, meant to aid her muscle development. "No one understood what I was going through. During my Class 10 board exams, I fainted owing to the pressure," she said.She dropped out of school, studied software engineering and now works as a freelance web developer.
As the couple awaits their marriage ceremony, their friends say they expect a grand celebration. " We wanted a small marriage ceremony, but our friends are asking for a treat. So, we will have a grand wedding." said Aarav.
He adds that he and Sukanyeah want to counsel those whose children are experiencing GID.
Dr Sanjay Pandey, from Kokilaben Dhirubhai Ambani Hospital, Andheri, who operated both of them said those who experience GID are just as normal and competent as we are. " The only difference is that they feel trapped in the body of a gender they do not want to be. This is psychologically and emotionally tough," he said.
He said gender reassignment surgery costs between Rs18 lakh to Rs19 lakh in places such as Thailand, where it is popular. In India, it costs between Rs 4 lakh to Rs5 lakh.