Money laundering case: Zakir Naik's aide to be produced in special court
Enforcement Directorate sources said that 55-year-old Aamir Gazdar allegedly managed the 'transaction of illegal cash' for televangelist Zakir Naik...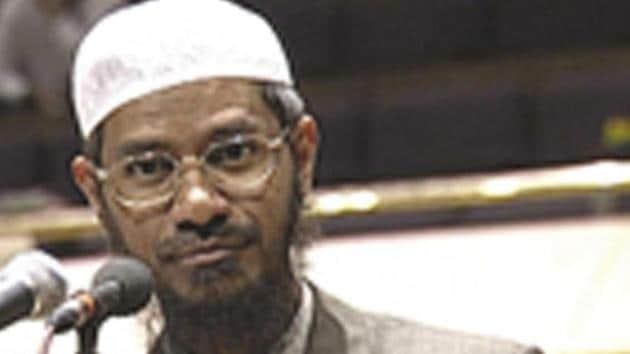 Updated on Feb 17, 2017 01:31 PM IST
Zakir Naik's confidant Aamir Gazdar, who was arrested on Thursday, will be produced in the special PMLA court on Friday afternoon. Enforcement Directorate (ED) is likely to seek his custody for investigating the money trail.
Sources revealed that Gazdar's financial details, along with investments, are under scrutiny. This is the first arrest in the case. Though the central agency has summoned Zakir Naik, the televangelist has failed to appear before it. Gazdar has been alleged of staying in touch with Naik even after he fled the country. ED sources said that Gazdar, 55, managed the 'transaction of illegal cash' for Naik.
The central agency has filed an enforcement case information report (ECIR) against Naik. The agency is probing whether his funds came from those who were inspired by his speeches or not. "Gazdar also holds 10% shares in 'Longlast construction', the firm that was used to purchase several properties in the country. About 90% of its shares are owned by Naik's sister Nailah Noorani," said an ED official.
After a ban on the foundation, the NIA registered a case against Naik and Islamic Research Foundation (IRF) on charges of inciting Muslim youth to indulge in violence and promoting enmity on the basis of religion and race. The first information report (FIR) has accused him of delivering speeches that spread communal harmony. The agency also charged Naik with indulging in activities prejudicial to national integration.
Naik has not been in the country ever since reports emerged that his sermons influenced a few of the Bangladeshi attackers, who targeted an eatery in Dhaka on July 1, 2016. Bangladesh has banned Naik's Peace TV stating that it incited the attack in which 22 people were gunned down.
Also read: Zakir Naik's aide arrested for managing 'transaction of illegal cash'
Mumbai enforcement directorate summons televangelist Zakir Naik
Zakir Naik: From a suave doctor to a polarising preacher on security radar
Close Story
Personalise your news feed. Follow trending topics