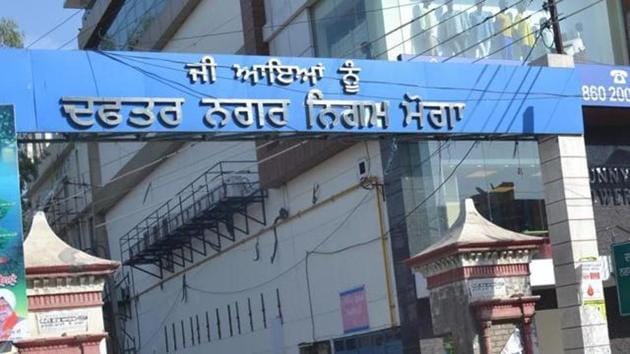 5 MC commissioners shifted in a month: What's cooking in Moga civic body?
Some occupants of the post got the marching orders on the day or a day before mayor Akshit Jain was scheduled to hold a House meeting.
UPDATED ON JUL 26, 2017 09:51 AM IST
Frequent transfers of Moga municipal corporation (MC) commissioners has raised suspicions of a political game behind the scenes, as five occupants of the post have been transferred within a month.
Interestingly, some occupants of the post got the marching orders on the day or a day before mayor Akshit Jain was scheduled to hold a House meeting.
Recently, mayor Jain had called House meetings on June 28 and July 19, but on both occasions, the commissioners were abruptly transferred, resulting into the cancelation of the meetings.
After the transfer of commissioner Harcharan Singh on May 15, no commissioner has stayed in the post for more than a week.
After Harcharan's transfer, the additional charge of commissioner was given to additional deputy commissioner (ADC-general) Ajay Sood on June 5, but he too was transferred on June 08.
On June 20, the additional charge was given to ADC (development) Rishipal Singh and he was also transferred on June 27, a day before the House meeting was supposed to be held.
Similarly, Shiv Kumar was appointed as joint commissioner on June 28, but he too was transferred on July 7. Then, ADC Rajesh Tripathi was given the additional charge of the commissioner on July 7, but he also got the marching orders a day before the House meeting, scheduled to be held on July 19.
On July 20, Tripathi was again given charge of the commissioner after Jagwinder Singh Grewal failed to join as commissioner.
DEVELOPMENT ON HOLD
Meanwhile, these frequent transfers are becoming a major hurdle in carrying out development works in the city. Despite having funds and repeated protests from councillors, the city has not seen any development for over a year while the last House meeting was held 10 months ago in September 2016.
Councillor Deepinder Singh Sandhu said, "From these transfers, one thing is clear that somebody doesn't want the House meeting to take place and is deliberately trying to postpone it.
There is something cooking behind the scenes as Rajesh Tripathi was relieved just a day before the meeting and has again joined the office on July 20."
Sources said some leaders from the ruling party want to snatch the mayor's seat by hook and crook, due to which they are not letting the House meeting to be convened.
Officials said that development works worth over Rs 20 crore are hanging fire as the House meeting has not been held for nearly a year.
WILL CALL HOUSE MEETING SOON: MAYOR
Mayor Jain said that he will issue a new agenda on Thursday and the House meeting will be called soon.
Local MLA Harjot Kamal said the city has not seen any development in the past 10 years, but now the Congress government will initiate development works.
"With little time left in MC elections, councillors (of SAD) have to show work. They are also cooperating with me. It will take some time, but Moga will now see development," he said.
Ajay Sood, a social activist, said that caught in the politics between the Congress and two groups of SAD, local residents are unnecessarily suffering as there is no development in the city. "I want the city should be developed on priority," he added.
Close