Kajal Aggarwal's fan wanted to meet his favourite star, duped of Rs 75 lakhs
MC Rajan, Hindustan Times
Aug 02, 2019 01:30 PM IST
Kajal Aggarwal is among the most popular stars in Telugu and Tamil film industries. Here's what happened to a die-hard fan of hers and how he was cheated of Rs 75 lakhs by online fraudsters.
Police in Tamil Nadu have arrested a film producer for blackmailing a businessman's son from Ramanathapuram and forcing him to pay Rs 75 lakh for a meeting with actor Kajal Aggarwal.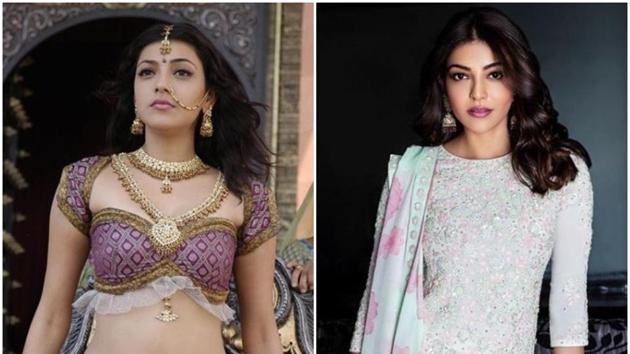 Saravanakumar alias Gopalakrishnan, 37, was arrested from a lodge in Ashok Nagar area in Chennai last week, officials said. The Ramanathapuram Police have also busted an online racket, which ran a fake Locanto website with Saravanakumar's arrest.
Police, who were tightlipped about the case, said Rs 9 lakh was recovered from Saravanakumar, who has been remanded in custody in Ramanathapuram, about 540 km from the state capital.
They said Saravanakumar allegedly promised Pradeep Kumar, the son of a wealthy businessman Kathiresan, that he could meet Kajal Agarwal after making a payment.
Kumar, 27, later told the police that he registered with a website which resembled that of Locanto after his friends said he could meet film stars through the classified site.
He got a phone call from an unknown number within 10 minutes of registering, asking him to choose the actor he wanted to meet. After he selected Kajal Agarwal's photo from the ones he was sent, Kumar was asked to upload some of his recent photographs along with identity proof.
The caller told him that the service charge was Rs 50,000 and he should deposit the initial payment of Rs 25,000 to proceed further. Kumar promptly transferred the money to the account number provided to him and was told that Kajal Agarwal would come to Ramanathapuram in the next two days, police said.
They said the caller started blackmailing Kumar after he found out that he was the son of a wealthy businessman. He showed Kumar his morphed photographs with Kajal Agarwal and threatened to send them to his family members and relatives. After paying Rs 75 lakh following the threats, Kumar left home two months ago and landed in Kolkata.
Also read: 'Ones who snort together, stay together': Hard Kaur, Nikhil Chinapa weigh in on Bollywood stars' drugs controversy
He called his father from Kolkata, saying he wanted to commit suicide. His father Kathiresan approached Ramanathapuram Police and lodged a complaint and Kumar was found in the West Bengal capital by force in the first week of July.
Kumar told the police about the bank account into which he transferred the money. The police found that the account was in the name of Siva alias Manikandan of Bavanakottai village in neighbouring Sivaganga district. Siva was picked up two weeks ago for questioning.
Siva told the police he was directing a Tamil film, Narcotics, which was being produced by Saravanakumar also from Sivaganga district. Siva said he gave the money to Saravanakumar through his bank account.
"It was how the long arm of law caught up with Saravanakumar," an investigating official said adding that the Ramanathapuram Police's crime branch had registered a case in this connection.
"We could recover only Rs 9 lakh and a mobile phone from the accused. He claims to have spent rest of the money in cricket gambling," Ramanathapuram's superintendent of police Om Prakash Meena said.
Meena said they were investigating the case.
Follow @htshowbiz for more