Narcos Mexico trailer: Get high on power, money and a whole lot of weed with Netflix's new spin-off
The first full trailer for Netflix's Narcos Mexico is here and it is groovy, gory and grisly just like before.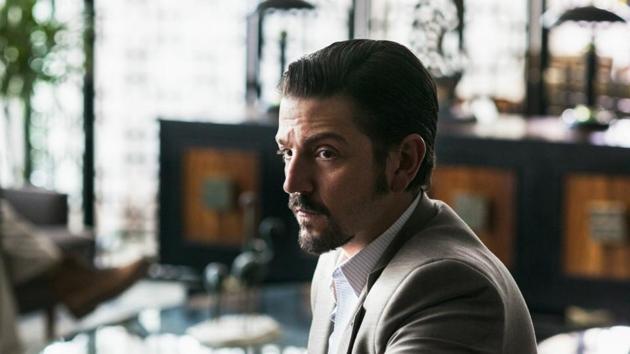 Published on Oct 18, 2018 06:49 PM IST
The first trailer for Netflix's upcoming show, Narcos Mexico is out. The show is a fourth season in the series but essentially a spin-off of the hit show.
The trailer shows Rogue One's Diego Luna as Miguel Félix Gallardo, also known as El Padrino, the godfather of the drug business in Mexico. He is the main villain this season, which looks just as gory and grisly as all the ones that preceded it.
The setting has of course changed to Mexico and the drug of choice is now marijuana, but of course, the fan favourite cocaine also makes a banging appearance. Playing cat to Luna's mouse is Ant-Man's Michael Peña. He is the one incharge of putting El Padrino behind bars.
The trailer is groovy with a perfect blend of music and loud cuts to add to the thrill of Narcos that we have grown so accustomed to. Watch the trailer here:
Previously, in its first three seasons, Narcos told the stories of Columbia's drug cartels. The first two seasons showcased the chase for Pablo Escobar and the third chronicled the misadventures of the Cali cartel.
The new season premiers on November 16.
Follow @htshowbiz for more
Close Story