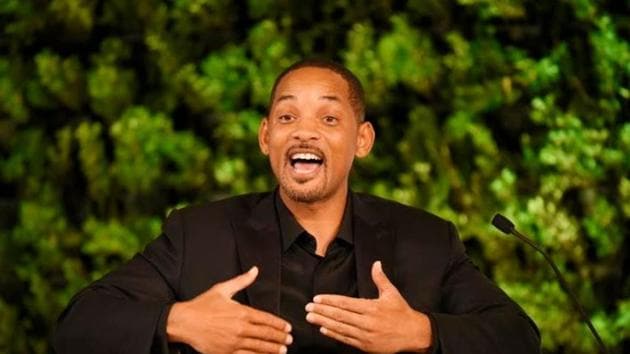 Bollywood dance on my bucket list, says Will Smith at HTLS 2018
Will Smith accepted that Bollywood was on his bucket list at the Hindustan Times Leadership Summit in New Delhi on Saturday.
UPDATED ON OCT 06, 2018 12:39 PM IST
Will Smith may be one of the most successful actors in the world but there is one thing that is still on his bucket list -- a Bollywood dance number. "One of the things on my bucket list is to be on a Bollywood dance sequence. I met Aishwarya Rai 15 years ago, we had conversations about doing something together but never happened. Perhaps I would do a film with her," Smith said while in conversation with actor, singer and filmmaker Farhan Akhtar at the 16th edition of Hindustan Times Leadership Summit.
The two-time Academy Award nominee and Grammy Award Winner has enjoyed a diverse career encompassing films, television, and multi-platinum records. Talking about his films, he said, "So the year Karate Kid released I felt that I had achieved everything in terms of my family life."
As an actor, his portrayals of true-life icons in 'Ali', 'The Pursuit of Happyness', and 'Concussion' have fetched him accolades. His filmography includes hits such as 'Hitch', 'I am Legend', 'I, Robot', 'Independence Day', and 'Men in Black I, II, & III' and the recent Netflix film, 'Bright'. "Playing Muhammad Ali was the most formative time in my career. It changed me forever," Will Smith said on one of his most iconic roles. Talking about the boxing legend's reaction to the film, he said, "I was sitting behind Muhammad Ali when he was watching Ali for the first time. For an hour he didn't move and I thought he hates it. There is a scene where I was screaming and he turned to his wife and said, 'Was I that crazy?' and he turned to me and said, 'Man you've done a great job'."
Smith was recently seen hosting the ten-part television documentary series 'One Strange Rock' on National Geographic.
Close