Indian engineer killed in Kansas: 5 things we know about gunman Adam Purinton
Feb 28, 2017 08:18 PM IST
US Navy veteran Adam W. Purinton has been charged with killing Indian engineer Srinivas Kuchibhotla and injuring another Indian Alok Madasani at a bar in Kansas City.
Srinivas Kuchibhotla and Alok Madasani were enjoying an after-work drink at a bar in Kansas on Wednesday evening when a white man started abusing them, asking whether they were in the US illegally. When other patrons complained about the racial slurs by Adam W. Purinton, he was thrown out by the bar staff. But a short time later, he came back in a rage and allegedly fired on the two men, shouting "get out of my country". Kuchibhotla was killed, and Madasani was wounded, along with a 24-year-old American who had tried to apprehend Purinton.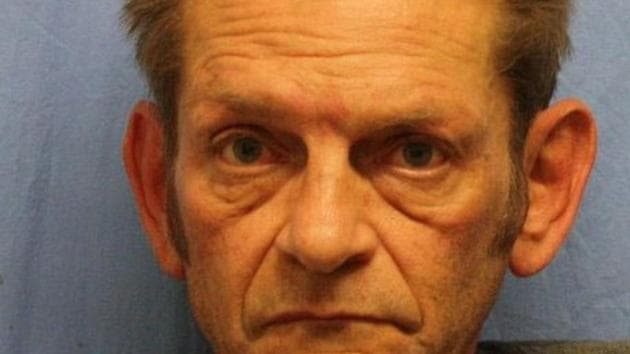 Here's what we know about the accused so far:
1) 'I killed two Middle-Eastern men'
Purinton, 51, fled on foot from the scene of the attack and was arrested five hours after the shooting at an Applebee's restaurant in Clinton, Missouri. He told an employee there he needed a place to hide because he had killed two Middle Eastern men, the Kansas City Star reported. He is a resident of Olathe, a city of 134,000 people about 40 km southwest of Kansas City.
2) Charged with premeditated murder
He was charged in Johnson County, Kansas, with one count of premeditated first-degree murder and two counts of attempted premeditated first-degree murder, district attorney Stephen Howe told reporters.
3) Navy veteran who worked on a missile cruiser
Purinton spent time in the Navy and, according to a website where veterans can list their military records, was deployed aboard the Long Beach, a missile cruiser, from 1988 to 1990. He later worked for the Federal Aviation administration but left the agency in 2000. According to his LinkedIn Page, Purinton is a desktop support specialist for GEN3RATION, an information technology company in the Kansas City area.
4) 'He is not a monster'
"I don't want people to think of him as a monster or racist man because that's not who he is," Adele Mathews, Purinton's niece, said in a statement released to local media. His mother Marsha also said "this is not his typical self". Neighbours told local media that Purinton was suffering from post-traumatic stress disorder, a medical condition triggered by shocking, scary, or dangerous events.
5) Frequently intoxicated
In Johnson County, Kansas, Purinton has had few run-ins with law enforcement. Court records showed a limited history: a speeding ticket in 2008, as well as a 1999 drunken-driving charge that was dismissed. A neighbour, Lisa Puckett, said that Purinton was frequently intoxicated. "We always wondered if he might hurt himself, but we didn't think he would hurt someone else," she said.