Emotionally intimate relationships and their impact on health
Jan 04, 2023 07:12 PM IST
From regulating blood pressure to creating a space for overall wellbeing of the mind and the body, here are a few instances of how emotionally intimate relationships impact health.
Relationships that we cherish in life have a deep impact on our lives. From our mental health to the physical and the emotional one, relationships have a lot to affect. Relationships that are dysfunctional and unhealthy can break our mental strength to any extreme, while emotionally intimate and safe relationships can heal us from all kinds of trauma. Addressing this, Psychologist Nicole LePera shared her own experience with relationships - "I didn't know how to communicate, how to work through issues (repair), and how to meet my own needs let alone the needs of another. After almost 10 years in my relationship, I see relationships as an incredible place to practice these skills. And to heal from our past." Nicole further added that intimacy and romance are completely different, and healthy relationships can span out of friendship and family as well. "I also want to note that emotional intimacy isn't just for romantic relationships. We can have emotional intimacy with friends as well as family," she added.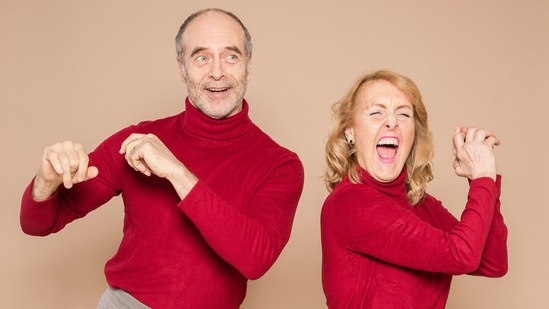 ALSO READ: Expectations that hold us back from building a healthy relationship
Nicole further pointed out the impact of emotionally intimate relationships on our health. They are, as follows:
Emotional connection: Our brains and nervous systems are wired to attach themselves to other human beings. Hence, when we find a good relationship, we tend to let it impact us.
Childhood trauma: Many of us carry trauma that have come onto us from our childhood and the fact of having a bringing up in dysfunctional homes. This causes further damage on our abilities to love, trust and set boundaries. In emotionally intimate relationships, we feel free to open up and heal.
Repair: Conflicts are natural in any relationship, but in emotionally safe relationships, people learn to repair it and not let it go over petty fights.
Regulate emotions: We also learn to regulate our emotions and respect healthy communication and the power that it carries in repairing relationships.
Blood pressure: It has been spotted that when people have lower anxiety in case of communicating with another person, it helps in regulating blood pressure.
Cortisol awakening: the sense of loneliness and sadness is associated with higher cortisol awakening. Cortisol is a stress hormone.
Overall health: While having a healthy lifestyle and our dietary choices impact an overall wellbeing of the body and the mind, the people we surround ourselves with and the kind of relationships we have also have a deep impact on our health.