Ram Rahim convicted: Chandigarh-Delhi airfare soars, trains cancelled till Aug 28
Aug 27, 2017 08:11 AM IST
Due to widespread violence after the court verdict against Dera Sacha Sauda head Gurmeet Ram Rahim Singh, all trains plying from Chandigarh were cancelled on Saturday and the airfare witnessed a steep hike
A day after widespread violence in Panchkula following the verdict against Dera Sacha Sauda head Gurmeet Ram Rahim Singh, private airlines hiked their fares 15-20 times, burning a hole in many pockets.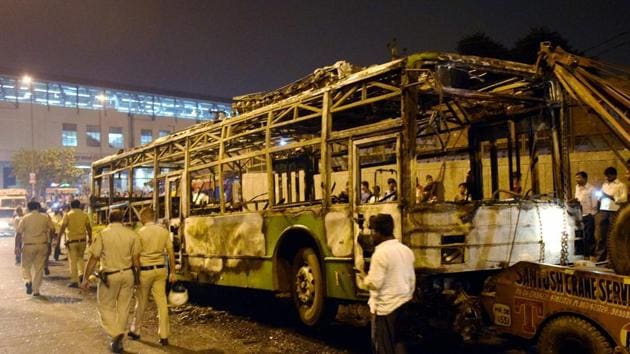 For the past five days, the airlines were charging anywhere between Rs 9,000-Rs 15,000 for the one-hour flight between Chandigarh and Delhi as against a fare of Rs 2,000-Rs 3,000 on normal days.
However, when all trains plying from Chandigarh were cancelled on Saturday, the airfare witnessed a steep hike.
The Air India flight for Chandigarh and Delhi scheduled in the evening cost Rs 26,000 — the highest in the recent past.
The tickets for Chandigarh-Delhi for Sunday will vary between Rs 17000 and Rs 18,000. The IndiGo flight between Chandigarh and Delhi scheduled at 7.55am on Sunday is the only flight that will be available at Rs 6,600 on Sunday.
If the passengers fail to get a confirmed seat in the other five direct flights between Chandigarh and Delhi, the connecting flights will cost Rs 56,000-Rs 57,000.
The movement of trains was also affected. All the 36 trains, including three Shatabdi trains between Chandigarh and Delhi, remained cancelled on Saturday, leaving passengers stranded.
Divisional railways manager (DRM), Ambala division, Dinesh Kumar earlier said the security clearance for restoring passenger trains on the Ambala-Panipat-Delhi route was expected shortly from Haryana. However, he later announced that all the trains plying from Chandigarh and Ambala will remain cancelled till August 28.
"As per security advice from Haryana state, no train will run in Ambala division jurisdiction till August 28, 2017. All the mail express and passenger trains stand cancelled."
While Volvo buses were operational, none of the Punjab Roadways Transport Corporation (PRTC) or Haryana Roadways Transport Corporation (HRTC) buses were plying.