Karwa Chauth 2018: How to prepare for the festival if you're a working woman
Oct 26, 2018 01:05 PM IST
While Karwa Chauth is all about festivities and showering love on your better half, it's also difficult for the fasting women as it requires long hours of being without food and water. Read these tips on how to prepare for the festival if you're a working woman.
'Tis time for all married and soon-to-be-married women to get-set with their best festive clothes, jewellery, nail art and mehndi designs as Karwa Chauth is just 'round the corner. Karwa Chauth falls on the fourth day of the Hindu luni-solar calendar. 'Karwa' means an earthen pot used to store wheat and 'chauth' means the fourth day. These pots are decorated with attractive designs and sweets and bangles are put inside them before being exchanged with other women.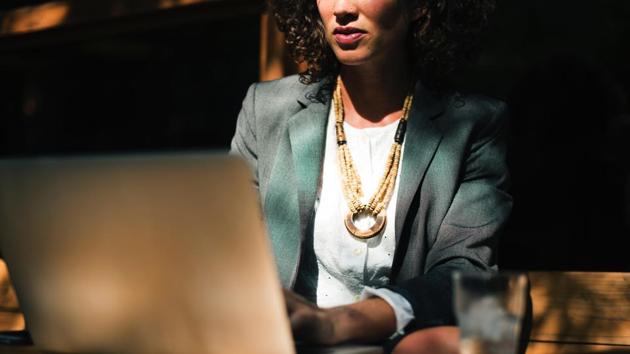 While Karwa Chauth is all about festivities and showering love on your better half, it's also difficult for the fasting women as it requires long hours of being without food and water. Understandably, it's not the easiest to not eat and get through the day as it will lead to an immediate dip in your blood pressure, give you acidity and the issues arising from it and also make you irritable (yes, there is a concept called being hangry – meaning the anger you feel when you're hungry). More so, when you juggle work and home and get everything done to a T.
We've got some simple tips for you so you can fast for your better-half without losing your energy or motivation this Karwa Chauth:
Relax. Don't over-exert your mind and body:
This is a good way to start. Take it easier than other days so you don't exert your mind and body. Stress saps energy out faster than you think and believe us, you need every bit of it when you're observing a difficult yet crucial fast like this one.
Eat well before the clock strikes fast-time:
Eat your meal properly when you're preparing for the fast. Eaten before sunrise, it can contain regular food and sweets. Include some dry fruits, nuts and milk to your meal too. Eating high-protein foods will keep you full for a longer period of time as it takes the digestive longer to process this kind of food. Avoid high-on sugar or fried food as it's likely to make you excessively thirsty and eventually, hungry, sooner than you planned.
Modify the rituals marginally to suit your body's capacity:
The good thing about a modern mind-set is that one can opt to modify certain rituals to suit their body's capacity. Women nowadays have also figured ways to fast in a healthier fashion. The toxins that are released in your body during a period of fasting may affect your health, so you have to counter it by eating right and taking ample rest.
Distract yourself with your look of the day:
You've been preparing for this day as it brings you closer to your significant other, family and friends. Instead of laying focus on not being able to eat your favourite food for a day, distract yourself you're your look of the day, the pictures you'll click and all the love you'll be showered with from people around you and on your social media.
Visit your salon, the day before Karwa Chauth:
Managing work and home is a Herculean task so make a visit to the salon a day prior or probably over the weekend preceding Karwa Chauth, incase the festival falls on a weekday. The bonus is that looking great will instantly spruce up your spirits so you feel great too!
Shop online:
Head to the various e-commerce sites and order your attire online instead of taking the additional pain of stopping by at the mall and choosing what you want to wear. Best is to know your size well so you don't get the wrong size – too tight or too loose.
Listen to music or take a nap:
Keep yourself occupied by listening to music or take a power nap to keep yourself relaxed. This will also help you keep yourself satiated when your colleagues take their lunch breaks.
Be prepared for side effects:
Long hours of fasting and managing your life may lead to nausea, acidity, dizziness etc. Should you experience any of these, take the situation into control and eat something immediately. Health always comes first and everyone who loves you will always understand and support you.