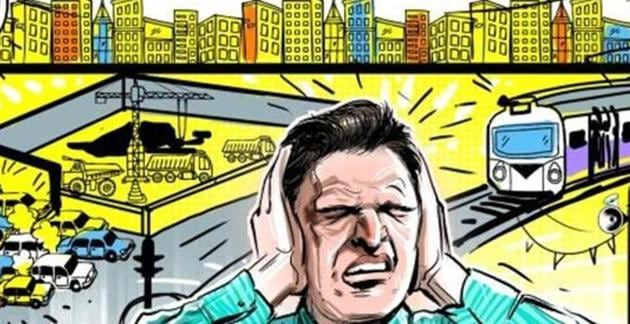 After Sonu Nigam's 'noise' over azaan, Mumbai police stations get 2 new decibel meters each
The Mumbai police have launched Action and Awareness – a special drive to look into noise pollution, mainly from loudspeakers and religious processions
UPDATED ON MAY 24, 2017 09:49 AM IST
After a rap from the Bombay high court and controversy over singer Sonu Nigam's tweets over "loud azans", all 91 police stations in Mumbai have been provided with two 'latest' decibel meters to look into complaints of noise pollution.
The police have also launched Action and Awareness – a special drive to look into noise pollution, mainly from loudspeakers and processions. An inspector-level officer in every police station has been made in charge of the drive, with at least four constables in his team.
"The constables have been briefed on how to record pollution level and make entries in the special log. They have been told to get signatures of two independent witnesses to bolster evidence," the officer said.
Assistant commissioners of police (ACPs) in each division, which covers two police stations, have been made nodal officers with powers to issue show-cause notices to violators.
"Violators will be given 90 days to respond to the notice. If they fail to respond, the matter will be referred to the court, which will then decide the quantum of punishment," the official said.
The deputy commissioners of police (DCPs) in all 12 zones will be made accountable for non-implementation of noise norms.
During the monthly crime review meeting last week, Mumbai police commissioner Dattatreya Padsalgikar invited activist Sumaira Abdulali to brief the team on the dangers of noise pollution and ways to curb it.
Officers were also briefed about the HC guidelines and the need to implement them.
"Instructions have been issued to not only act on complaints with a stern hand, but educate individuals/organisations about the effects of high decibel noise," said an officer who attended the meeting. "The campaign is against noise pollution, sources are irrelevant."
During the hearing, the HC said policemen often forget to carry decibel meters while attending to complaints of loudspeakers, DJs and other sound systems. "So we have not armed our men with state-of-the art decibel meters. We also plan to make provisions to get more such instruments," the official said.
The Maharashtra police, in its affidavit in the HC, said of the 1,136 complaints received by the Mumbai police over e-mails, WhatsApp messages and phone calls, the police registered only 27 cases.
The officer defended the number saying in most complaints, the violators switch off amplifiers by the time the police reach the spot.
Meanwhile, joint commissioner of police, law and order, Deven Bharati said the Mumbai police were sincerely monitoring the noise pollution level. "One can see the results during last Diwali and New Year celebrations when the noise pollution levels were the lowest compared to the previous years," Bharati said, adding, "We will ensure that the guidelines are followed on a day-to-day basis."
Close