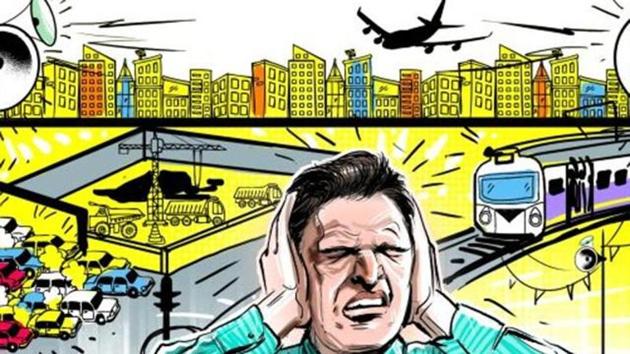 Maharashtra police will intensify crackdown on noise pollution
Last month, the Bombay high court came down heavily on police who failed to curb violations of noise pollution norms
UPDATED ON APR 22, 2017 11:31 AM IST
The Maharashtra police will intensify their crackdown against those violating noise pollution norms across the state.
A month before singer Sonu Nigam complained of losing sleep owing to the blaring of morning aazan from a nearby mosque, the state director general of police (DGP) had issued a circular, asking police stations across Maharashtra to implement the noise pollution guidelines set by the high court.
The March 19 circular, of which HT has a copy, made it clear that unit commanders would be held responsible for failing to control noise pollution levels in areas under their jurisdiction. While police commissioners in cities such as Mumbai are unit commanders, in rural areas, the post is held by inspector generals.
The circular was issued in response to scathing observations made by the Bombay high court during the hearing of a public interest litigation (PIL) last month. The court came down heavily on police who were not keen to implement the noise pollution guidelines. The court noted that they forgot to carry decibel metres while attending to complaints of loud speakers, DJs and other sound systems. It rapped them for their failure to enforce the law strictly.
On April 7, the Maharashtra police told the high court that the Mumbai police had acted on 1,136 complaints received over e-mails, WhatsApp messages and phone calls to the control room in March. However, the Thane police acted on only 256, while the Pune police acted on 567 during the same period. The Mumbai police said they had registered offences — under Indian Penal Code and Noise Control Regulation and Control Rules, 2000 — in 27 cases, while 128 cases were filed in Thane and eight in Pune during the same period.
"We will not be lenient henceforth. We will curb noise pollution from every source," said a senior official from the DGP's office. However, he refused to comment on the controversy surrounding Sonu Nigam's tweet. He said unit commanders would supply their men with decibel metres.
Close