100% FDI in telecom sector via automatic route allowed: Union minister
Published on Sep 15, 2021 04:21 PM IST
Addressing a press briefing, Union telecom minister Ashwini Vaishnaw said, "In the telecom sector, there was a 100% FDI but only 49% of it was in the automatic route. Today, the cabinet has decided that 100% FDI in telecom via the automatic route has been allowed. All safeguards including press note 3 and others will be applicable."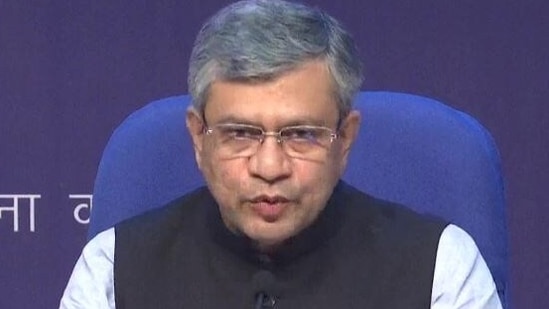 Written by Harshit Sabarwal | Edited by Avik Roy
, New Delhi
The Union Cabinet on Wednesday allowed 100% foreign direct investment (FDI) in the country's telecom sector via the automatic route, adding all safeguards will apply. Till now, only 49% of FDI was allowed through the automatic route and anything beyond this had to necessarily go through the government route.
Addressing a press briefing, Union telecom minister Ashwini Vaishnaw said, "In the telecom sector, there was a 100% FDI but only 49% of it was in the automatic route. Today, the cabinet has decided that 100% FDI in telecom via the automatic route has been allowed. All safeguards including press note 3 and others will be applicable."
Also Read| All KYC for mobile connections to be digitised: Cabinet clears telecom reforms
The above reform comes a year after the Union finance ministry notified changes in the FDI rules in April 2020, which made prior approval of the government mandates for foreign investments from countries that share a border with India, including Pakistan, China, Bangladesh and Nepal among others.
The Centre has allowed FDI through automatic routes in a majority of the sectors. However, in sectors such as defence, media, pharmaceuticals and insurance, government approval is needed for foreign investors.
Under the government route, the foreign investors have to take prior approval of the respective ministry or department. However, under the automatic route, they (foreign investors) have to only notify the Reserve Bank of India (RBI) after the investment is made.
Along with the major change in the FDI, the Union Cabinet also approved eight structural reforms and five process reforms for the telecom sector. Ashwini Vaishnaw said during Wednesday's briefing that these reforms will change the framework of the entire sector and will deepen and broaden the industry.
Also Read| Cabinet approves 4-year moratorium for telecom companies
"In the backdrop of the outstanding performance of the telecom sector in meeting Covid-19 challenges, with a huge surge in data consumption, online education, work from home, interpersonal connect through social media, virtual meetings etc., the reform measures will further boost the proliferation and penetration of broadband and telecom connectivity," an official statement read.
Some of the reforms for the telecom sector announced by the Union cabinet on Wednesday include rationalising the definition of adjusted gross revenue (AGR), digitisation of Know Your Customers (KYC) forms, scrapping of penalty on payment of licence fees, spectrum user charges and all kinds of charges.