Struggling to meet demand: PAU seeks Faridkot seed farm's lease extension
Updated on Nov 24, 2022 01:20 AM IST
The agricultural varsity says in its absence it is struggling to provide high-quality seeds to farmers in the state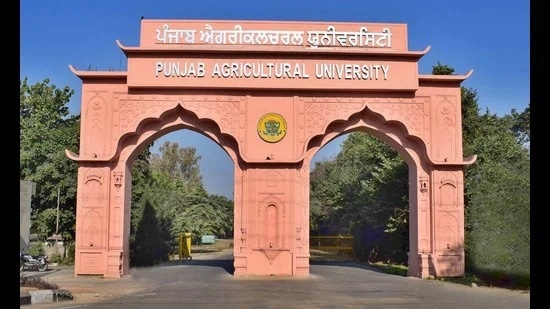 The Punjab Agricultural University (PAU) has sent an expression of interest to the legal custodian of 1200 acres of farm land falling in Faridkot district for extending its lease so that it can resume seed farming.
The land belongs to maharaja of Faridkot. The 30-year lease of the land, belonging to erstwhile maharaja Harinder Singh Brar, ended two years ago. Ever since, the university has been struggling to refurbish its seed stock. PAU has seed centres in Ladhowal (1200 acres), Naraingarh in Khanna (385 acres) and 495 acres of land in Nabha. "Besides PAU also has small chunks of land at various other places across the state from which it produces roughly 40,000 quintals (4,000 tonnes) of seed," said Rajinder Singh, associate director of seed.
Confirming the development, PAU vice-chancellor Satbir Singh Gosal said that the university has been struggling to meet the farmers' demand.
"We have to look at the situation from a broader perspective and how important the seed production was for the state. Firstly, PAU ensures the delivery of high-quality seeds to the farmers so that they do not fall into the trap of some murky private player and end up buying spurious seeds and suffering losses. Further, seed sale was the main source of revenue for the university. For the past two years, we are not only suffering in terms of revenue, but we are failing to deliver high-quality seed to the farmers," said Dr Gosal.
The PAU came under fire after the stock of much sought-after short-duration paddy variety seed 'PR 126' ran dry in April and May while private players black-marketed the seed. Similarly, the newly introduced heat-tolerant wheat variety seed 'PBW 826' also suffered due to acute shortage and farmers were given only 2kg bags of seed, while private players sold the seed at a premium.
Later during the month, V-C Dr Gosal also urged farmers to save the paddy and wheat seed for next year.
Dr Gosal said that not extending the lease period of the seed farm was a regressive decision.
"When I was a member of the PAU governing body, I had raised the issue that PAU should extend the lease period as it was a great source of producing quality seed. Somehow the case was not pursued and the lease was not extended. Soon after, I took over the charge of PAU, we started working in this direction," said Dr Gosal.
Earlier, the university was offering ₹4100 per acre of annual rent for the cultivation of land, while expressing interest, PAU has offered ₹7500 as annual rent per acre for the cultivation of land at the above-said seed farm.
Besides, the PAU has also sought the land of abandoned sugar mills, which are fit for cultivation and seed production, said Gosal.
"The land at Faridkot suits us as our research station is located close by," said Gosal.
Personalise your news feed. Follow trending topics