Bihar's Covid-19 death toll shoots up 73% after recount ordered by high court
Jun 09, 2021 11:27 PM IST
On May 17, the Patna high court ordered the Bihar government to reverify and reconcile fatalities linked to Covid-19 infection from all sources.
Bihar revised its Covid-19 death toll on Wednesday to 9,375, an increase of 72.8% over the 5,424 deaths attributed to the infection in the state so far. The change in Bihar's fatalities was carried out after a 20-day exercise to audit Covid deaths on directions of the Patna high court which spotted discrepancies in figures cited by different agencies in one district.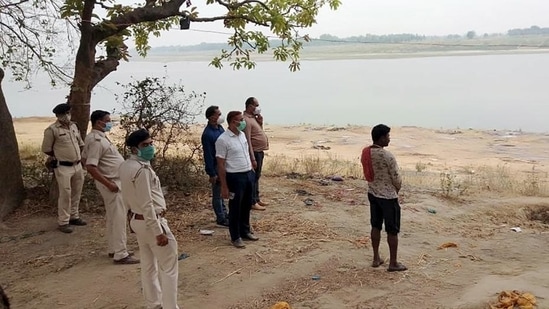 The increase reflects deaths reported at private hospitals, in transit to health facilities, under home isolation and those dying of post-Covid complications after they tested negative, Pratyaya Amrit, Bihar's additional secretary, health, said at a media briefing on Wednesday.
Stay tuned with breaking news on HT Channel on Facebook.
Join Now
"These deaths had remained unaccounted earlier," he added.
Four of the state's 38 districts showed a rise of at least 200% in the toll.
Kaimur, which reported 44 deaths by June 7, revised it to 146 on June 8, a rise of 231.81%. In Saharsa, the toll went up from 40 to 130, up by 225%. In Begusarai, the toll jumped by 228.98%, from 138 deaths by June 7 to 454 on June 8. In East Champaran, the toll surged by 222.13%, from 131 on June 7 to 422 on June 8.
Munger was the only district that didn't report an increase. No district recorded a decline in the toll.
Purnia recorded an increase of 144% rise, Lakhisarai 135%, Muzaffarpur 107%, Madhubani 105% and Gopalganj 100%.
State capital Patna reported an overall increase of 87.5%, up from 1,223 on June 7 to 2,293 as reported on June 8.
"We verified Covid deaths from different sources, including private hospitals, crematoriums and the Patna Municipal Corporation for those dying under home isolation," said Chandrashekhar Singh, Patna's district magistrate.
Amrit said the government would take stern disciplinary action against officials for laxity in reporting Covid deaths.
"We want to be absolutely transparent about Covid-19 deaths so that the bereaved family gets government relief," he added.
Bihar gives ₹4 lakh compensation to the next of kin of the deceased in case of Covid-19 death. It had released ex gratia funds for 3,737 Covid-19 victims so far.
Asked how many affected families had so far received the compensation amount, Amrit said, "We will check and revert."
The exercise was initiated after a bench of Chief Justice Sanjay Karol and Justice Sanjay Kumar of the Patna high court ordered the state government to verify the death toll from all sources before placing it in the court. Bihar chief secretary and Patna divisional commissioner had in two affidavits, given a different death figure for Buxar district.
"We are aghast at the manner in which the affidavits are being filed. The bench deserves better treatment from the government. We don't appreciate this," the bench said. The judges, who were hearing public interest litigation after reports about corpses floating in the Ganga, said the chief secretary's affidavit said only six deaths had taken place in Buxar since March 1, 2021, while the divisional commissioner's affidavit referred to 789 cremations at just one cremation ghat, Muktidham Charitarban, Buxar, between May 5 and May 14.
The state health department, on the basis of the HC directive, had sent detailed instructions to district magistrates, civil surgeons, and heads of medical colleges and hospitals to verify from all sources the deaths at their respective institutions or at the district level.