World Cancer Day: Doctors highlight need for healthy lifestyle
Feb 03, 2023 11:54 PM IST
Pune: City-based doctors underlined the need for all to get access to medical facilities and ensure a healthy lifestyle to lower the risk of cancer
Pune: City-based doctors underlined the need for all to get access to medical facilities and ensure a healthy lifestyle to lower the risk of cancer. They shared their views on the occasion of World Cancer Day to be observed on February 4.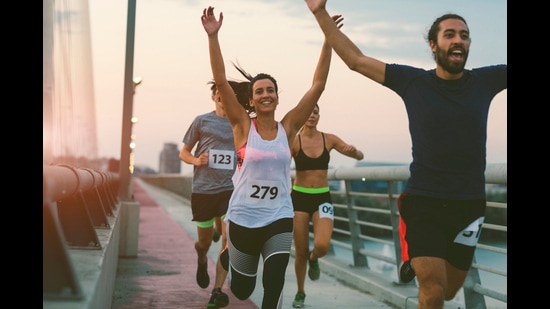 Dr Shona Nag, senior oncologist and director of oncology at Sahyadri Hospitals, said that the theme for World Cancer Day is "Close the Care Gap" which is important and highlights that there are many vulnerable individuals who do not have access to screening and medical facilities especially in rural areas. "Therefore, awareness and access to timely and effective cancer treatment are key to bridging the gap in cancer care in India. For this, a multipronged and coordinated effort is necessary. Coordinated efforts should be made between screening facilities, health camps and hospitals especially in rural areas so that people can be diagnosed at early stages. This will not only significantly lower treatment costs, but also improve survival rates. In urban areas where preventive healthcare is gaining momentum, people are seeking medical care at early stages thereby improving the outcomes," she said.
She said reducing the cancer burden is not only about treatment, but also efforts should be made to stay away from cancers which are avoidable to large extent like the ones linked to lifestyle.
"All cancers can't be avoided and the reasons are multifactorial. Some are caused due to genetic factors, some a combination of genetic and environmental factors while lifestyle is impacting human health in a big way. The least we could do for ourselves is improve our lifestyle including diet, exercises and managing stress levels. Behavioural habits like alcohol, smoking should be done away with. Those with family history, exposure to harmful chemicals, lifestyle habits should get themselves screened in consultation with oncologists," she said.
Dr Shweta Mutha, consultant radiation oncologist, Ruby Hall Clinic, said, "Cancer means the uncontrolled growth of cells that have the ability to metastasise. Some risk factors, like aging and genetics, can't be modified, but a few easy lifestyle changes can greatly reduce the risk of developing cancer. Obesity is a known risk factor for breast, colorectal, adenocarcinoma of esophagus and endometrial cancer. Therefore, maintaining a healthy weight and engaging in regular physical activity is important. Administration of the HPV and hepatitis B virus vaccine are known to prevent cervical cancer and hepatocellular carcinoma respectively."
Dr Sanjay MH, radiation oncologist, said that prevention of cancer involves both a healthy lifestyle, and stopping tobacco use and smoking.