El Nino may emerge this summer, indicate global models
Jan 04, 2023 12:39 PM IST
El Nino has a major influence on weather and climate patterns and is associated with drought and weak monsoons in India
El Nino climate pattern associated with extreme heat waves and weak monsoon in India is likely to emerge from July to September, the latest global meteorological models have indicated even as meteorologists said it was too early to speculate on its implications.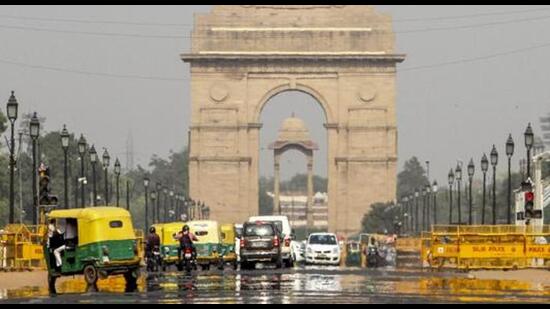 India Meteorological Department (IMD) earlier on Saturday said La Niña, which is associated with cooler temperatures in the Indian subcontinent, also prevailed over the equatorial Pacific region.
Experts said they were watching El Niño-Southern Oscillation (ENSO), a recurring climate pattern involving changes in the temperature of waters in the central and eastern tropical Pacific Ocean, to be better prepared for El Nino's impact.
The latest Monsoon Mission Coupled Forecast System (MMCFS), which combines data from ocean, atmosphere, and land for long-range forecasting, has indicated La Niña was likely to persist from January to March and weaken thereafter. It indicates the neutral Indian Ocean Dipole (IOD) conditions are likely to continue this season.
IMD's forecast based on MMCFS indicates a 45 to 50% chance of an El Nino emerging from July to September coinciding with the monsoon season. The neutral IOD is a significant contributor to rainfall variability.
The monsoon season begins on June 1 and is crucial for summer crops as it brings about 70% of India's annual rainfall. It is critical to the country's agriculture, one of the mainstays of India's economy. Monsoon spurs farm produce and improves rural spending. Monsoon rains are a lifeline for about 60% of the country's net cultivated area that has no irrigation. The monsoon impacts inflation, jobs, and industrial demand.
American National Oceanic and Atmospheric Administration (NOAA)'s December 27 bulletin suggested a 50% chance of El Nino conditions compared to a 41% probability of ENSO-neutral conditions from July to September. It added there is a 71% chance of ENSO-neutral conditions from February to April.
IMD director general M Mohapatra said they see an El Nino emerging around July-August but it is too long away to have a very accurate forecast. "We should wait for a few months to get a clearer picture. There is no need to worry about it at the moment because we are first transitioning to ENSO-neutral conditions after the winter season."
The latest research has suggested climate crisis was accentuating the impacts of both El Nino and La Nina. There was an unusually warm spring and summer last year. Above-normal day and night temperatures have been recorded this winter in northwest India.
El Nino has a major influence on weather and climate patterns such as heavy rains, floods, and drought. In India, it is associated with drought or weak monsoons. La Nina is associated with strong monsoons and above average rains and colder winters. It has a cooling influence in India.
A paper published in Nature Communications, a peer-reviewed and open-access scientific journal, in November, said the intensity and variability of these events will go up in the eastern equatorial Pacific due to climate change and warming in global average temperatures a decade earlier than expected.
Skymet Weather vice president (climate change and meteorology) Mahesh Palawat said the emergence of El Nino may not be felt immediately in July, August and September because the memory of the ocean water is retained for some time. "It heats up gradually. If at all, the impact on the monsoon will be felt in the second half of the monsoon possibly the August-September period. Nevertheless, it is important that we prepare for an El Nino because the warming of waters is now expected as we had a rare three-year La Nina phase."
Union earth sciences ministry secretary said M Rajeevan said models suggesting El Nino emergence is worrying because it can weaken the monsoon. "It is not a good sign for the Indian monsoon but we can confirm this only around March-April. July is still seven months away. The extent of the warming of the ocean area in the Pacific and the intensity will be known in a few months," he said. He added the impacts may be felt through 2024.
The years 2016, 2019, and 2020 have been the warmest on record so far. An exceptional El Nino event was recorded in 2016.
According to the World Meteorological Organisation's Provisional State of Global Climate released in November, the global mean temperature in 2022 was currently estimated to be 1.15 ± 0.13 degrees C above the 1850-1900 average (pre-industrial levels). The eight years 2015 to 2022 are likely to have been the eight warmest years on record, with 2022 most likely to be 5th or 6th warmest.
The current La Niña has been relatively weak but unusually prolonged. It began in 2020 and returned for its third consecutive northern hemisphere winter making it a rare "triple-dip" event.
Other triple-dip La Niñas recorded since 1950 were between 1998-2001, 1973-1976, and 1954-1956.
La Niña appears when easterly trade winds intensify the upwelling of cooler water from the depths of the eastern tropical Pacific. It causes a large-scale cooling of the eastern and central Pacific Ocean surface near the Equator.
The strong trade winds also push the warm equatorial surface waters westward toward Asia and Australia. The cooling of the ocean's surface layers during La Niña affects the atmosphere by modifying the moisture content across the Pacific. It alters global atmospheric circulation and can cause shifts in the path of mid-latitude jet streams in ways that intensify rainfall in some regions and bring drought to others.