Verified badges from Bhagwat, V-P Twitter accounts removed, later restored
RSS's official handle and that of its chief Mohan Bhagwat continue to have the badges, which certify that an account of public interest is authentic.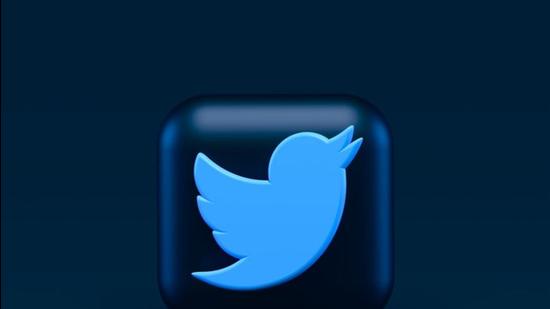 Updated on Jun 06, 2021 12:24 AM IST
New Delhi: Twitter removed the blue verified badge from the accounts of top Rashtriya Swayamsevak Sangh (RSS) leaders, including its chief Mohan Bhagwat, and vice-president M Venkaiah Naidu only to restore it later on Saturday evoking a sharp reaction from Sangh and BJP leaders.
RSS's joint general secretaries Krishna Gopal and Arun Kumar, former general secretary Suresh Bhaiyyaji Joshi, , Suresh Soni (former joint general secretary), and Sampark Pramukh Aniruddha Deshpande were among other leaders whose Twitter accounts temporarily lost their verification badges.
It was not immediately clear why the badges of the RSS leaders that certify that an account of public interest is authentic were removed.
Twitter restored Naidu's badge after an uproar and the company said it was removed as his account was inactive. "Account [of Naidu] inactive since July 2020. As per our verification policy, Twitter may remove the blue verified badge and verified status if the account becomes inactive. The badge has been restored," a Twitter spokesperson said.
Naidu's account with 1.3 million followers was created in August 2013. He last tweeted on July 23, 2020.
Several social media users pointed out several inactive accounts continue to have the blue tick. The official handle of the vice president of India continued to have the badge.
An RSS functionary said the badges of the organisation's leaders were removed sometime in March, but no explanation was offered. "If they claim it was done because the accounts were inactive, then they should have informed us. There has been no communication from their side," said the functionary, who did not want to be named.
RSS leaders do not use their Twitter handles, but they have handles that have been verified so as to avoid fake accounts. The Sangh's handle continues to have the badge.
Twitter has been at loggerheads with the government since February when the company was asked to block content related to criticism of farm laws and about the protests they triggered. New rules were introduced later that month to make social media companies accountable for requests for the removal of posts. They also mandate them to take measures such as appointments of grievance officers to deal with complaints. Twitter last week urged the government to give it three more months to comply with the rules. On Saturday, the government wrote to Twitter, giving it a last chance to comply.
Facebook-owned WhatsApp last week moved court against the rules saying the government was exceeding its legal powers. It maintained the rules will force it to break its end-to-end message encryption.
Twitter also last week said it was worried about the safety of its staff in India. This came days after police visited one of its offices as part of a probe in connection with the tagging as manipulated some posts of BJP leaders related to a document allegedly created by the Congress to highlight the government's alleged mishandling of the pandemic. The Congress maintained the document was fake.
The government slammed Twitter saying the "only instance of scuttling free speech on Twitter is Twitter" and "its opaque policies, as a result of which people's accounts are suspended, and tweets deleted arbitrarily without recourse".
It asked Twitter to comply with Indian laws.
.
Close Story