Will the budget really usher in 'acche din' for India?
Modi coined the phrase 'acche din aane wale hain' during the 2014 general election campaign. The aam aadmi lapped this up and voted in large numbers for the BJP. The statement came with strings attached and had terms and conditions in font '7' which nobody usually reads.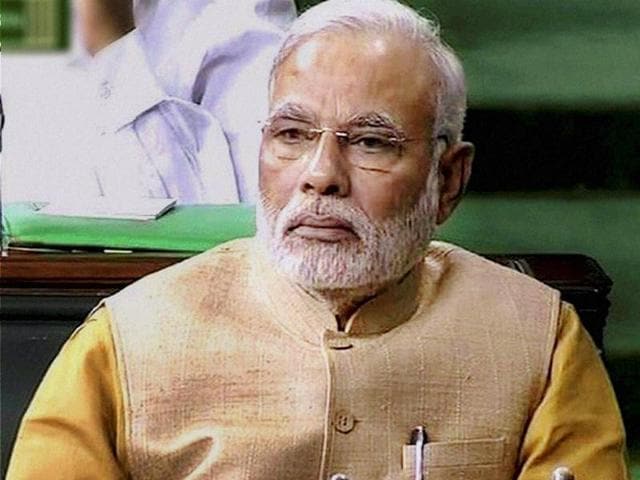 Updated on Jul 16, 2014 11:03 AM IST
Finance minister Arun Jaitley presented his first budget last week. The response to the budget has been mixed. Expectations were very high from the maiden budget of the Narendra Modi government and critics have pointed out that it falls short of the hype created by the Bharatiya Janta Party (BJP) and the media.
Modi coined the phrase "acche din aane wale hain" during the 2014 general election campaign. The aam aadmi lapped this up and voted in large numbers for the BJP. The statement came with strings attached and had terms and conditions in font "7" which nobody usually reads. The BJP didn't commit on the timeline for the "acche din" to kick in. Voters actually thought that "acche" din" will come as soon as Modi is sworn in as the prime minister. This has left a large section of people exasperated as to whether the budget will really usher in "acche din" for them.
Let's try to analyse.
The budget has some good news for the honest tax payers. The announcements will lead to tax savings for you ranging from Rs. 5,000 to Rs. 36,000 depending upon your tax slabs, investments made and whether you have availed a home loan. This will bring some relief to the tax payers from high and persistent inflation.
The salaried class expected more as they had put their weight behind Modi in this election. Even the finance minister acknowledged that he wished he could do more for the tax payer but was constrained by government finances. Decade old exemption limits on conveyance, child education, medical insurance, etc should have been raised. However, something is better than nothing.
Critics have to keep in mind that the government had the option of not granting any of these benefits without impacting its electoral fortunes in coming assembly elections. Only 3.5 crore Indians pay tax and they represent less than 5% of the total voter base of India. Hence, the government could have easily ignored their needs and demands. However, Modi and his team know really well that salaried tax payers stood behind them in the general elections and need to be rewarded. Hence, the move to provide tax payers some relief.
The additional Rs. 3,000 in pocket (for Rs. 15 lakh and above category) looks paltry but is not bad. This can be used to pay the monthly milk bill, phone or internet bill, vegetable bill (for a family of two) or to get the fuel tank of the car full (35 litres of petrol). So it's "acche din" definitely for the tax payers.
There was scope for more if subsidies were tightened (food and petroleum) and schemes like NREGA scaled back. But the BJP-led government has learnt its lesson from the 2004 poll debacle and decided to stick with these schemes.
The BJP wants to change its image of a pro middle-rich class party to that of an all-inclusive (including the poor) party and can't afford to completely abolish the pet schemes of the former UPA government. The poor and the downtrodden have also backed Modi in these elections and the BJP, though not a great fan of NREGA and food security bill, can't afford to annoy this class as well. If this class is upset it could ruin the BJP's chances in the upcoming polls in Haryana and Maharashtra. So "acche din" for the poor and the downtrodden as well.
Budget proposals have also made things like cosmetics, soaps, laptops and computers (manufactured or assembled in India), footwear costing less than Rs. 1,000, low end TVs and LED/LCD TVs below 19 inches cheaper due to duty cuts. So "acche din" for the consumers of these products.
The government plans to set up four AIIIMS in Andhra Pradesh, West Bengal, Vidarbha and Poorvanchal. This would usher "acche din" for the aam aadmi who otherwise can't afford high quality medical services. Five new IITs in Jammu, Chhattisgarh, Goa, AP and Kerala and five new IIMs in Himachal Pradesh, Punjab, Bihar, Odisha and Maharashtra have been proposed to be set up. "Acche din" for those students who want to pursue higher learning of world class standards. Though this may end up diluting the IIT and the IIM brand some may argue.
The government has proposed to establish a Rs. 10,000 crore-fund to provide equity/quasi equity/soft loans and other risk capital for start-up companies. It will bring the "acche din" for budding entrepreneurs of the country.
The budget proposes that all central government departments and ministries will integrate their services with the eBiz platform by the end of this year. The platform aims to create a business and investor friendly ecosystem in India by making all business and investment related clearances and compliances available on a single portal 24x7, with an integrated payment gateway. This will go a long way in ending red tape and removing bottlenecks for business.
The finance minister is committed to an early adoption of Goods and Services Tax which means "acche din" for industry as well as central and state governments as this will streamline tax administration and result in higher revenue collection.
India is a country which is essentially short of capital. Keeping this in mind the government has hiked the FDI cap in defence manufacturing and insurance to 49%. This implies "acche din" for job seekers in these sectors.
In line with Modi's vision of developing 100 smart cities, the finance minister allocated $1.2 billion for developing satellite towns and modernizing existing mid-sized cities. This will facilitate migration of people from rural areas to urban areas and not put undue pressure on the infrastructure of existing tier 1 cities and make them unlivable.
The banks require $40 billion of capital infusion to adhere to Basel-III norms by 2018. The government has indicated that funds for this will be raised by offering shares to the public and keeping management control (51% stake). This is a bold move as it prevents strain on public finances and is in line with Modi's philosophy of "minimum government, maximum governance". $ 3.4 billion can be raised by selling stake above 51% in three PSU banks namely Bank of Baroda, Punjab National Bank and State Bank of India at today's rates. This shows that garnering $40 billion is a daunting task. Of course market cap of PSU banks will increase over time and this target might still be met. And the spirit behind the move is right.
The term "acche din" has larger connotations as well. It means return of high growth days of 7%-8% with a boost to industry and infrastructure, which in turn will create millions of jobs. One person with a job will be able to take care of a family of four. As per reports, 8-10 million jobs are likely to be created in the next five years which means the lives of 32-40 million people will improve.
Investor sentiment and confidence has definitely improved after the BJP, which is perceived as a pro business and an investor friendly party, has come to power. The budget has reinforced this belief. Indian promoters who had put projects on the back burner due to uncertainty regarding the outcome of the general elections, lack of environmental clearances and paucity of funds are expected to restart them.
Jaitley has proposed a tight fiscal discipline and targeted fiscal deficit at 3% in 2016-17. While this is challenging, it can be achieved through a judicious disinvestment process. Data shows that the government can raise $ 50 billion by selling stakes greater than 51% in 17 PSUs alone (including Hindustan Zinc).
If the fiscal deficit targets are achieved India could press for a rating upgrade. Rating upgrade will be a game changer. Cost of borrowings for Indian corporates will be reduced and appetite of FIIs on India will increase.
The budget sets a road map for a sustainable high growth era. Now it's time for Modi and Jaitley to deliver. By the end of their term, India would have hopefully seen "bahut acche din".
(Views expressed by the author are personal.)
Close Story