Ben Stokes must look up to Ricky Ponting for inspiration: Michael Atherton
Published on Sep 27, 2017 02:04 PM IST
Ben Stokes was arrested after a brawl at the Mbargo pub in Bristol, and was handed suspension from England's fourth ODI against West Indies along with Alex Hales.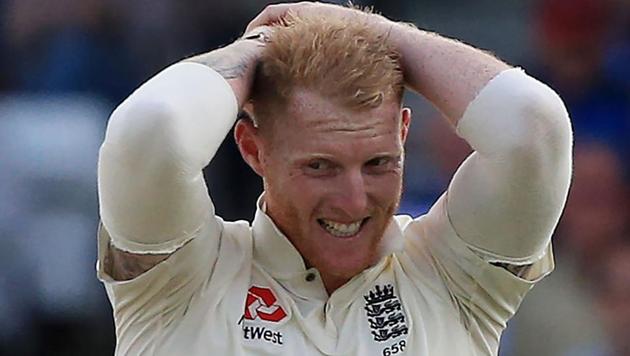 Hindustan Times, Mumbai |
Devarchit Varma
England all-rounder Ben Stokes would do a lot better if he draws inspiration from former Australia captain Ricky Ponting, according to cricketer-turned-commentator Michael Atherton. The comments came in wake of Stokes' off-field brawl.
Atherton's comments have come a day after Stokes was arrested after a brawl at the Mbargo pub in Bristol, and was handed suspension from England's fourth ODI against West Indies along with Alex Hales.
READ | Ben Stokes arrested for Bristol brawl, cricketer to miss 4th ODI vs West Indies
Hales was also present at the pub in which the England vice-captain Stokes reportedly caused 'bodily harm' — an offence in which the guilty could be jailed for as long as five years. The incident happened on Sunday night after England defeated West Indies in the third ODI.
Atherton says Stokes does not have look too far as Ponting's example was enough for him to bring about the changes in himself.
READ | Ben Stokes needs 'lifestyle change': Ex-England cricket captain Michael Vaughan
Atherton wrote in The Australian, "If, in the lonely hours of Monday morning, Ben Stokes was thinking about role models, and how he might venture to conduct himself in future given that he is England's most high-profile cricketer and the Test vice-captain, he could have done worse than think of Ricky Ponting."
Ponting, one of Australia's most successful captains, had a troubled start to his career with two separate incidents — at clubs in Sydney as well as Kolkata — left a dent on his fledgling career.
Atherton reminded how Ponting brought about drastic changes in his ways that helped him to have a successful career. "After earlier incidents — a fracas in a nightclub in India and a fine for missing the team bus on the Ashes tour of 1997 — Ponting recognised that he had a drink problem and that he had to sort himself out if he was to fulfil his talent," he wrote.
"In those dark moments, and in the public embarrassment that followed, he recognised a truth about himself and he committed to rectifying things. The first signs of leadership were born and, eventually, he would take his rightful place at the head of Australian cricket and among the pantheon of great Australia players."
Atherton has called for commitment from Stokes — who has made news several times with incidences of on-field spats to being handed driving ban in UK — to resurrect his career after yet another serious incident.
Atherton expressed, "Assuming that he will be able to resume his career in Australia in the Ashes this winter, Stokes, like Ponting, must take the opportunity to commit to escaping a pattern of behaviour that has put him at risk once too often."
The former England captain also urged the players to act responsibly. "Under Trevor Bayliss, England have a mature attitude to life on the road. There are no curfews, no bans on drinking before matches. The management treat players as grown-ups and encourage a healthy rather than insular outlook to touring. In return, the players need to recognise potentially dangerous situations, act responsibly and maturely and ensure everyone looks out for each other. Being an international cricketer comes with some sacrifices," Atherton said.
Atherton also expressed his fear for Stokes' position in the England team for the upcoming Ashes 2017-18 in Australia. England are expected to announce their squad on Wednesday, September 27.
"But this incident comes just as the selectors are preparing to announce their Ashes squad. With the investigation under way, who knows whether there may be legal ramifications that will imperil his participation in Australia? If so, England would be badly wounded by his absence," he wrote.
In wake of the latest cricketer-pub brawl controversy, let us take a look at similar such incidences in past:
- Ian Botham hits Ian Chappell: The two former cricketers had an ugly episode at the Melbourne Cricket Ground (MCG) bar in which Botham is said to have punched Chappell for criticising England.
- Ricky Ponting's twin incidences: Ponting woke up unconscious after a nightclub brawl in Sydney in 1999, which had left him with a blackened eye. A year ago, in March 1998, he was involved in another scuffle at a club in Kolkata.
- Andrew Symonds' troubles: In 2005, consumption of alcohol before a match against Bangladesh led to Symonds being dropped from the team. Later, he went on to have a contract with Cricket Australia (CA) that prevented him from drinking in public. However, a breach of the same saw his career coming to an end.
- Andrew Flintoff left ashamed: The former England captain had an eight-hour drinking session during the 2007 World Cup in West Indies, following which he ventured into the sea in a pedalo. Flintoff was stripped off England vice-captaincy and handed a one-match suspension.
- David Warner-Joe Root: David Warner was suspended from Australia's squad for ICC Champions Trophy 2013 after punched England cricketer Joe Root in face, at an Australian-theme bar Walkabout in Birmingham.
- Jesse Ryder battles for life: The maverick all-rounder was put on a medically-induced coma after he was beaten brutally twice, outside the Aikman's Bar in Christchurch.
- James Faulkner banned: Faulkner was handed a four-match ban by Cricket Australia when he crashed his car after spending a night out drinking in Manchester in 2015.