Gurgaon gau rakshaks say they were shot at while chasing cattle smugglers
Published on Mar 26, 2017 11:59 PM IST
Suspected cattle smugglers fired at members of a cow protection group and the Bajrang Dal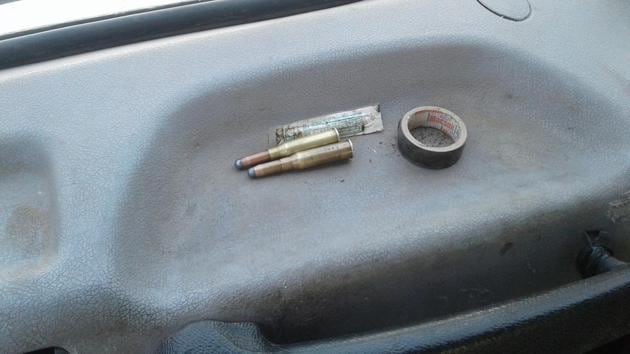 Suspected cattle smugglers fired at members of a cow protection group and the Bajrang Dal when they tried to stop a pick-up jeep carrying the cattle, according to a complaint by a Bajrang Dal member.
The complaint also says that the suspected smugglers threw cows from the moving jeep to stop the complainants, who were chasing the jeep with their MUV, at Sohna-Palwal road in the early hours of Sunday.
The police said they recovered two live cartridges, injections with sedatives, and some bread packets from the jeep in which the cattle was allegedly being smuggled. They suspect the bread was used to lure stray cattle, who were then captured using the sedatives.
Mohit, a member of Bajrang Dal, Gurgaon, said in his police complaint that he, along with Jai Singh, another member, and Jagdish Singh and Harpal Singh, members of a local cow protection group, were keeping a watch near Lakhuwas Chowk at night when whey received information that a vehicle was carrying cattle.
They spotted a jeep and signalled it to stop, but the driver instead sped up the vehicle towards Sohna and later steered it on to the Palwal road. The group members then informed the police and chased the vehicle, the complaint said.
"There were around five people in the jeep. They started throwing cattle off the jeep to stop our vehicle and the cattle got injured. We kept chasing them and they fired at us around six times. One of their jeep's tyres got punctured and they were forced to abandon it and flee. We have input that the cattle was being smuggled to Mewat for slaughter," said Mohit.
He also said the mouths and legs of the animals were found to be tied up and they were later sent to a cow shelter.
"On Mohit's complaint, we booked two men, Sabir and Abid (named by the complainant), under the Haryana Gauvansh Sanrakshan and Gausamvardhan Act 2015, Arms Act, and Prevention of cruelty of animals act. Efforts are underway to trace these two," said ASI Surjeet Singh, Sohna police station.
Under the Gauvansh Act, cow slaughter and smuggling is punishable with rigorous imprisonment up to 10 years and a fine of Rs1 lakh.
Personalise your news feed. Follow trending topics