Time for some retail therapy
Mar 29, 2014 01:00 AM IST
For scaling up our military arsenal, India should try and acquire foreign defence units wherever it can, writes Thomas Mathew.
The recent accidents involving two Indian naval submarines — INS Sindhurakshak and INS Sindhuratna — led to many with even no first-hand experience of the ministry of defence embarking once again on a "neta-bureaucrat" bashing spree.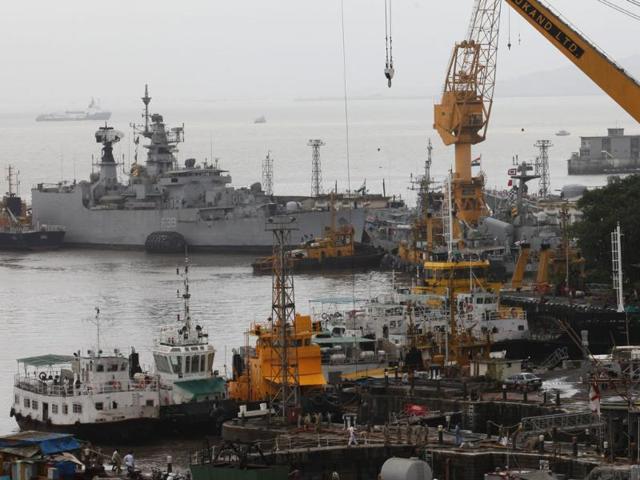 To them, the apathy of the "civilians" to the needs of the armed forces results in crippling delays in acquisition, compelling the exploitation of platforms that have passed their shelf lives. It may, however, be fatuous to persist in this argument. Delays do occur in the ministry of defence (MoD), but they do not often happen when proposals are well-articulated, logical and financially justifiable.
After the accidents, many also echoed the refrain that the navy is starved of funds. The truth, however, is different. Since 2000-01, the navy's revenue budget (excluding pay and allowances) registered the highest compound annual growth rate among the three services. Its capital budget, which was 69% that of the army in 2000-01, also grew rapidly to reach 131% of the land force in 2013-14.
So what is adversely impacting our defence preparedness? It is the rudimentary state of our military-industrial complex. We lack the technical capability to even undertake in several cases second-level repairs of platforms.
The two recent accidents are attributable primarily to this lack of capability and not on account of the fact that the submarines were old. Platforms are usually decommissioned when technological upgrade is neither possible nor economically viable.
The still operational 57-year-old B-52 D strategic bombers of the US buttress the above argument. A more appropriate example would be that of the aircraft carrier ex-Admiral Gorshkov (now INS Vikramaditya). Though it was launched in 1987 and had suffered a huge fire after a boiler explosion, it has been repaired and refitted to serve India for the next 30 years.
As India has a weak military-industrial base, maintaining defence equipment in battle readiness will always be a challenge. Producing sophisticated weapons is a still distant dream and we may have little option but to continue relying on foreign sources for 70% of our capital items.
The obvious way to reduce such dependence lies in developing our indigenous military complex. But to make any meaningful change, there would have to be some strategic thinking and bold initiatives.
Military technology is subject to denial regimes. The approach would, therefore, should be multi-vector and unconventional to leap frog through time. Here we would also do well to take some lessons from the plethora of strategies that China adopt.
First, start acquiring foreign defence establishments. Buy them out or, if we cannot, take creeping control through the equity route. Use the leverage to exchange engineers, co-produce and transfer technology. Establish a department of foreign acquisitions in the MoD to steer takeovers or invest in such companies.
We lost a golden opportunity when the Soviet Union was dismembered and several highly advanced defence production units and R&D centres were shut down. But there are still many such defence establishments struggling to survive in Russia and other countries that were part of the erstwhile USSR.
The US snapping up of PZL Mielec, the famed Polish aircraft manufacturer, in 2007 should offer us some lessons. After investing in new tools and upgrading buildings, the facility is now producing black hawks, exploiting the expertise of the workers and sourcing items from the country. Antonov State Company of Ukraine may be an entity in which India could invest.
Second, get an intelligence agency to float a special purpose vehicle with some reputable Indian private sector companies. Fund the entity adequately. How the CIA worked with the maverick industrialist Howard Hughes in the project Azorian to lift nuclear weapons and cryptographic equipment from a Soviet submarine that had sunk in 1968 in the Pacific should be educative.
Third, dilute government holding in defence PSUs like the shipyards to 51%. Infuse private-sector efficiency and entrepreneurship in them through an open recruitment of top executives.
Fourth, recruit specialists from abroad. We would do well to remember that the "foundation of NASA and the US ICBM program" was laid by 500-odd German scientists.
There are still very qualified but unemployed defence specialists in Russia and former Soviet units. They were rendered jobless after the breakup of the Soviet Union, which saw a decline of 68% in those employed in defence R&D from 1990 to 2005.
Many highly skilled ship engineers would once again be out of work when the United Shipbuilding Corporation of Russia implements the newly announced restructuring programme. When this happens, many established and famous shipyards are likely to be shut down. Set up special purpose vehicles to recruit these engineers and designers.
Fifth, completely open up the defence industry to the private sector and fund them in exceptional cases. Allow even 100% FDI selectively.
It is futile to engage in a blame game whenever our armed forces face a problem. It is time India acted at least like an aspiring superpower and adopted strategies required to achieve it.
Thomas Mathew is additional secretary to the President and former joint secretary in the defence ministry
The views expressed by the author are personal